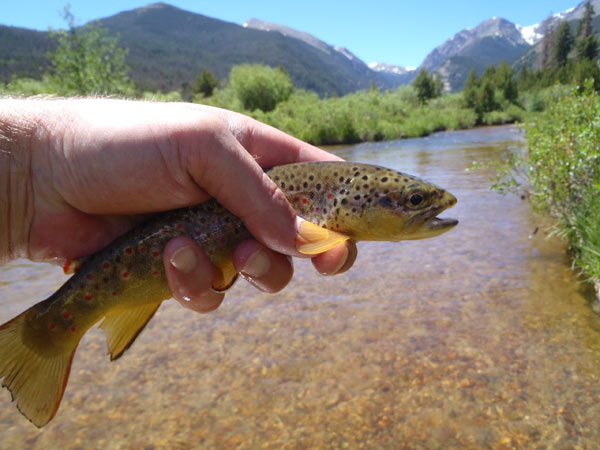 Today I had a chance to fish the Fall River in Rocky Mountain National Park for three hours.  With high winds and ultra-spooky trout, I definitely had to work for my fish but the scenery and solitude were well worth it.
I decided to fish downstream of the alluvial fan.  My favorite section of the Fall River (and the first place I ever fished tenkara) is actually the hike up the valley from Fall River Road.  It's all gorgeous pocket water filled with very cooperative cutthroats but I didn't have time to do the hike today so in order to maximize my time, I opted to stick near the road.  Despite being a free day in the park, I pretty much had this whole section of the river to myself.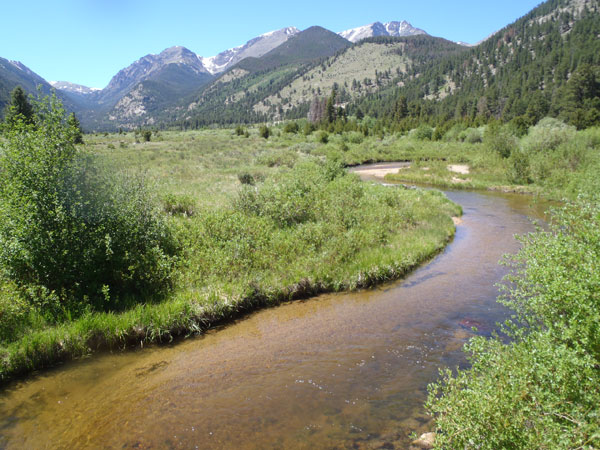 The water in Fall River is crystal clear and the fish can see you coming a mile away so this made it a little challenging.  It also didn't help that I started fishing midday and the winds were so strong I had to cinch up the chin straps on my Tilley hat to the point of strangulation.  Still, I managed to land a few nice browns all on eyeless sakasa kebari.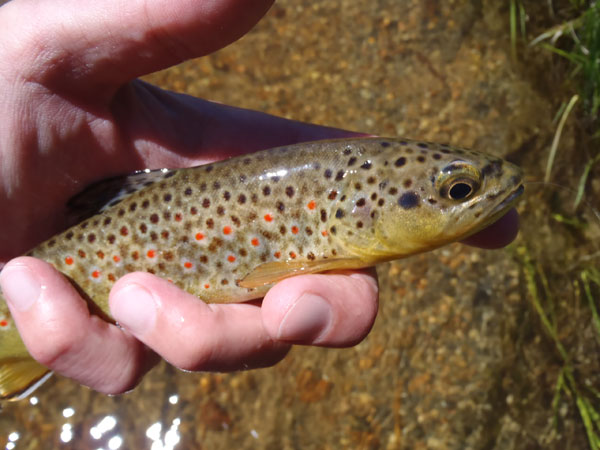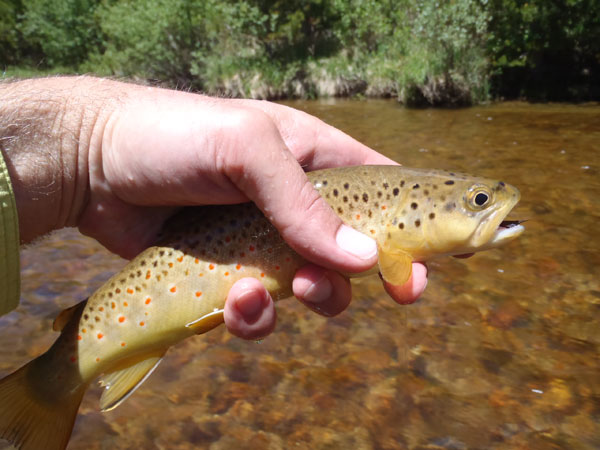 I fished my Tenkara USA Ayu and a #4 Tenkara Bum orange line which worked well for this stretch of the river.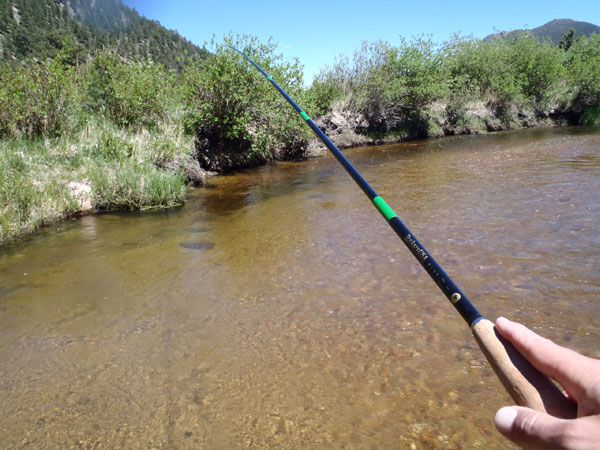 Three hours on the stream is never enough but it was refreshing to take in the beautiful RMNP scenery and breathe the fresh mountain air.  Next time though, I think I'll be doing the hike in.  I could hear the cutthroats calling to me from above.
Like this article? You might also like these ...