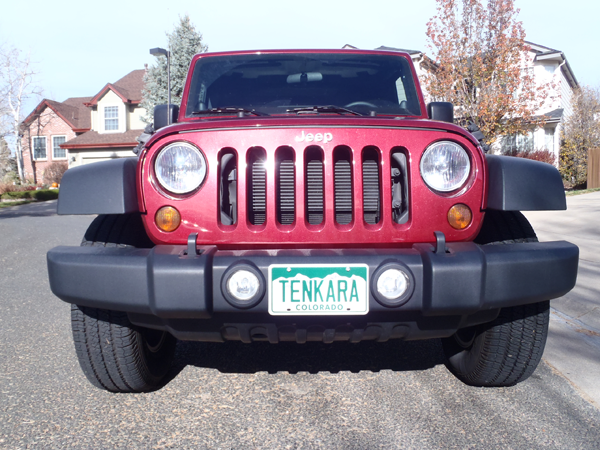 A few months ago, I bought my dream car: a Jeep Wrangler.  So what makes it a "tenkaramobile"?  Well, first and foremost, it is the vehicle that will transport me to all of my future tenkara adventures.  But there are a few other tweaks I've made to "tenkara-ize" it.  
Tenkara License Plates
Much to the dismay of some current (and future) Colorado residents, I snatched up my tenkara vanity plates before anyone else in the state.  I'm glad I did because it seems that I wasn't the only one thinking about it.  While it might make me easily identifiable to cops and streamside enemies, I think it's a great way to promote tenkara.  Even though I've only had the plates on a few days, I've already had several people ask me what tenkara is which sparked some pretty engaging conversations.  It's amazing how something so low tech and simple can generate so much curiosity!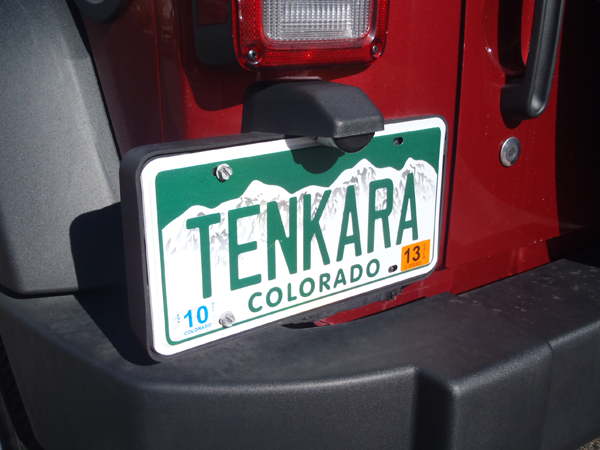 Tenkara Car Kit
Beneath the mat in my trunk, there is a secret compartment that stows my tenkara car kit.  This means I'm ready to fish anywhere, anytime.  I started carrying this in my car after too many missed opportunities during non-fishing related trips.  Click the link for its contents but I can tell you that it's set up to catch pretty much anything that swims in Colorado.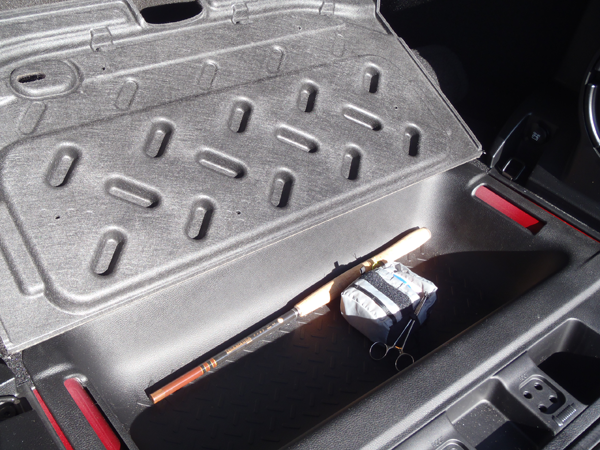 Wader Friendly Interior
A lot of the streams I fish (like Clear Creek outside of Golden) require a lot of driving from spot to spot.  Getting in and out of the car with wet, gravel-coated waders can really trash the inside of your car.  So, I opted for leather seats which don't soak up water and are easier to clean.  But more importantly, I swapped out the factory mats for Rugged Ridge floor mats.  These mats feature a deep lip with baffles to hold a lot of water and gravel.  After a full day of fishing, they're easy to shake out and hose down so I don't have to worry about wrecking my carpet.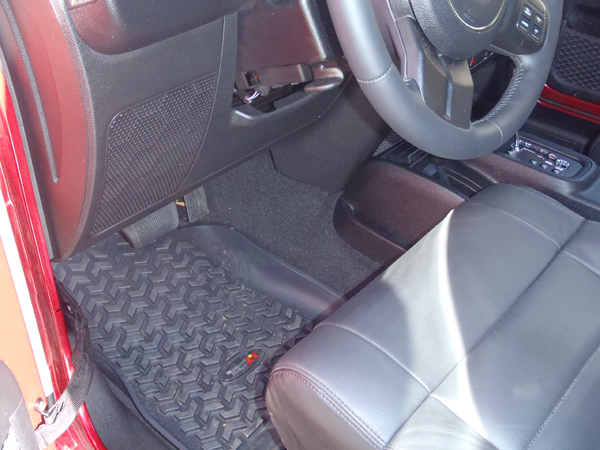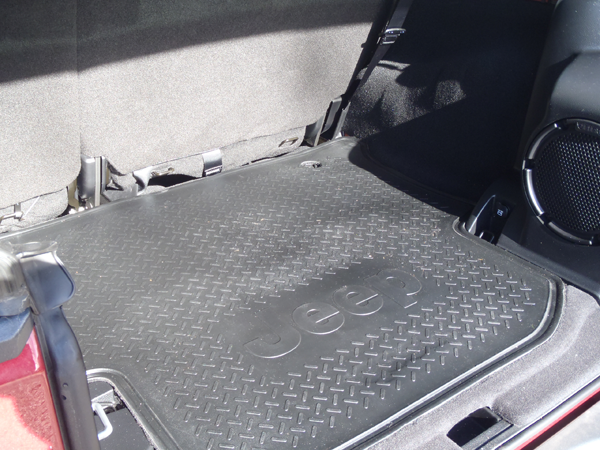 Tenkara Stickers
What tenkaramobile would be complete without stickers?  I only have a few on there now but am planning on putting more on soon including one from the Harima Tenkara Club in Japan given to me by Eiji Yamakawa.  With stickers, it's easy to go overboard so I'll need to exercise some restraint so I can still see out the back window!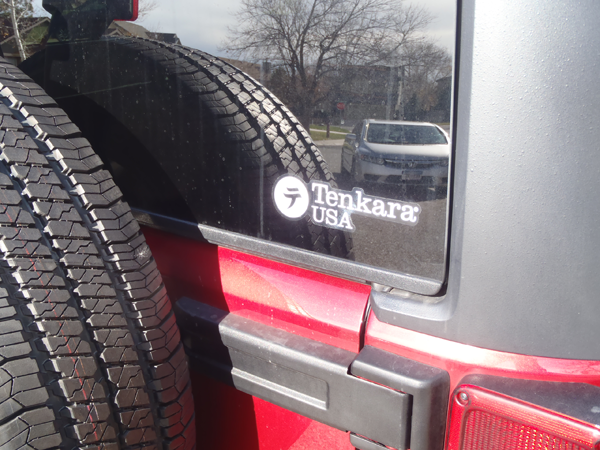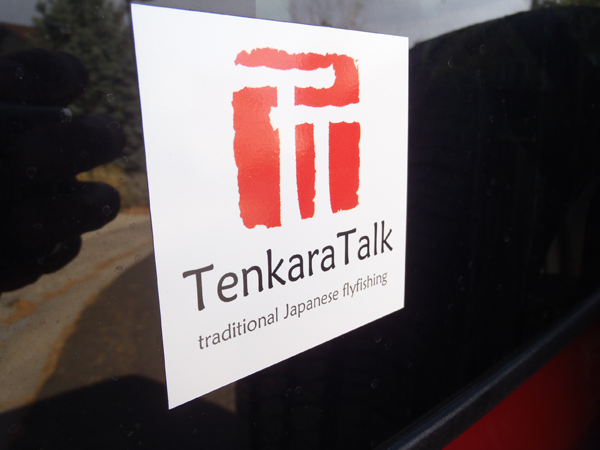 What is your tenkaramobile?  What mods and customizations have you made to make it more tenkara friendly?