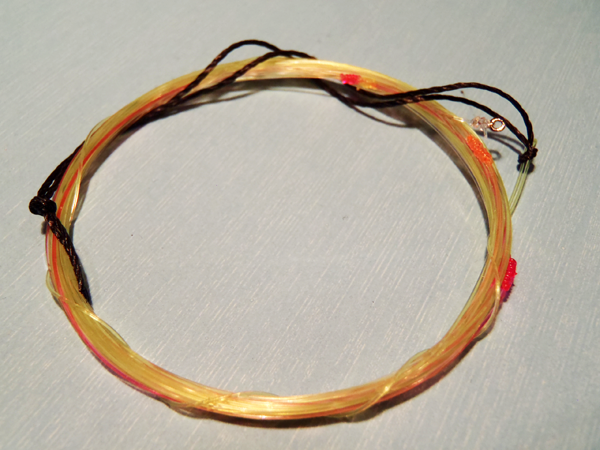 When I first heard Rigs Fly Shop (a Tenkara USA dealer here in Colorado) was coming out with a new level line, I wasn't really all that interested. After all, how much can you really innovate a level line? But when I first laid eyes on it, I knew it was something special. And when I first fished it, I got excited and knew it was unlike any other tenkara line I'd ever fished.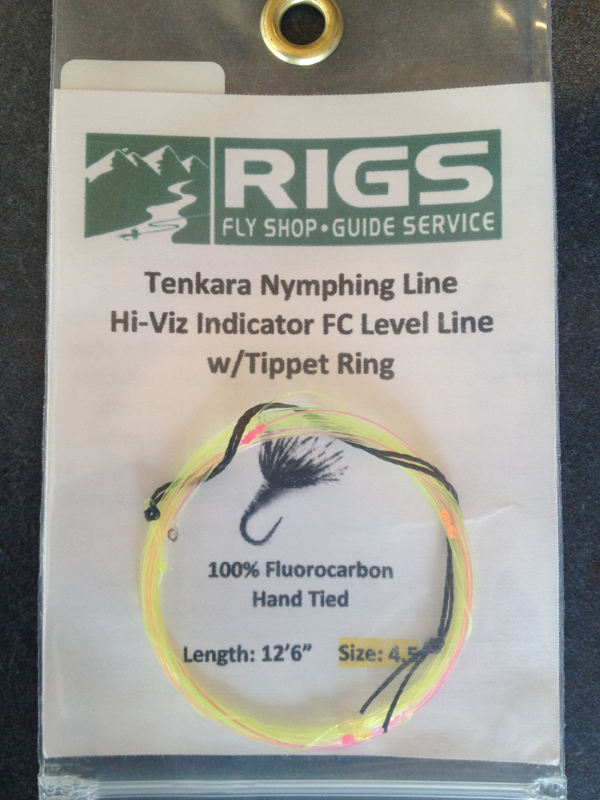 Most tenkara level lines are nothing more than a length of fluorocarbon with knots tied at each end to secure the tippet to the line and line to the rod. The first thing that's evident about this line is that it's much more than a straight piece of fluorocarbon. It's engineered!
The main line appears to be yellow Tenkara USA level line. If you read my review of this line, you'll know why I think this was a good choice as a foundation (spoiler: good visibility and low memory).
Instead of a slip knot tied in the end, the Rigs line uses a girth hitch connection similar to the one I use on some of my level lines (though it's not Dacron). I'm not sure what the material is, but I like it. It's very easy to connect and disconnect from the lilian. While the 12′ 6″ length is a little short for my taste, they did something really clever. Rather than being knotted in, the transition loop is actually connected to another loop in the main line with another girth hitch connection. So, if you want to lengthen the line, all you have to do is remove the transition loop, add more line with a loop-to-loop connection, and replace the transition loop: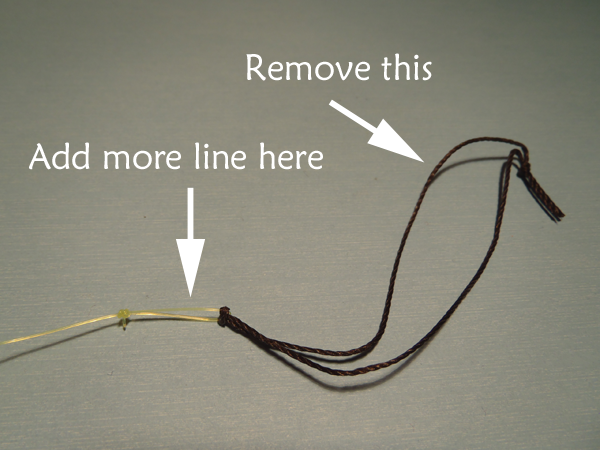 These are nice touches, but for me, the real innovation comes at the business end of the line. It features alternating sections of clear, hi-vis pink and hi-vis orange with (maybe barrel?) knots tied in between. You would think that the sections would be more visible, but it's actually the knots that serve as micro "strike indicators" to provide the best visibility:
Despite a grey, hazy day of testing, the knots were always visible–in low light, "dark" water, and against glare. Even the most subtle strikes are detectable with this line.
The picture below doesn't do it justice but I tried to capture it on the water: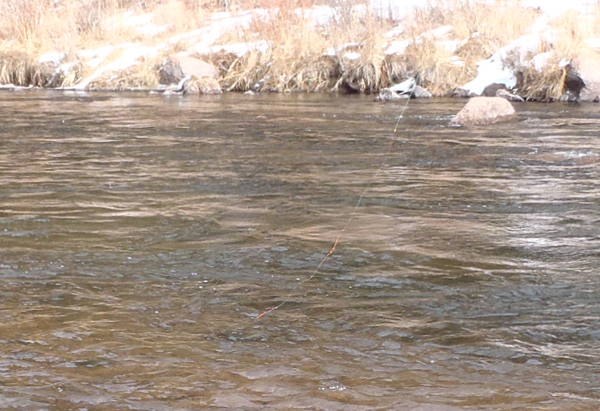 I like everything about this line except one thing: the tippet ring. While it might seem like a nice finishing touch, I believe tippet rings actually cut tippet and lose fish. In my field test, I didn't cut off the ring but I used it more as a stopper knot and just connected my tippet with a slip knot like I normally do (it basically acted as the figure 8 knot I normally tie in the end of my level lines). If there were one recommendation I would make to Rigs to improve this line, it would be to drop the tippet ring. Just use a figure 8 instead.
Lastly, some might get sticker shock when they see the price. I did too at first. But then, I thought about all the testing, all the work, all the sourcing of materials that went into it. And then I thought of the experience. When I put that together, the price seemed more than reasonable. And when I compared it to the price of most flylines today (about 1/3 the cost for a mediocore one), it seemed like a steal! Unlike conventional fly lines, you won't have to replace this one every season or two. It will last until you lose it.
This is hands down the best tenkara level line I've used for subsurface presentations and has the best visibility. It turns over nicely (even in the wind) and is easily tracked. What more could you ask for? For more info or to buy, click here.