I hit the South Platte today since it was one of the only rivers that isn't frozen over right now.  I didn't expect to catch much because, well…it's the S. Platte in December. And, my expectations were met.
I only caught one (small) rainbow. But I can't complain.  After all, it was a frigid day on one of the toughest rivers in Colorado.  So cold in fact, my net froze: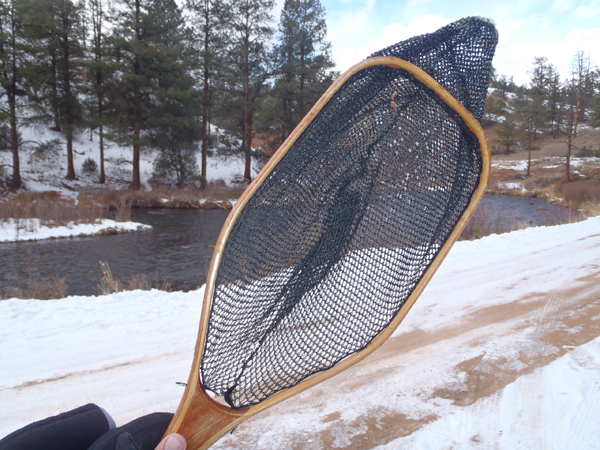 I brought my old Orvis Stretch-and-Release net because I thought it would accomodate all the big fish I didn't catch better than my usual Tenkara USA tamo.  But I forgot that the netting absorbed water and was prone to freezing. Oh well. I still had pretty scenery and got some fresh air.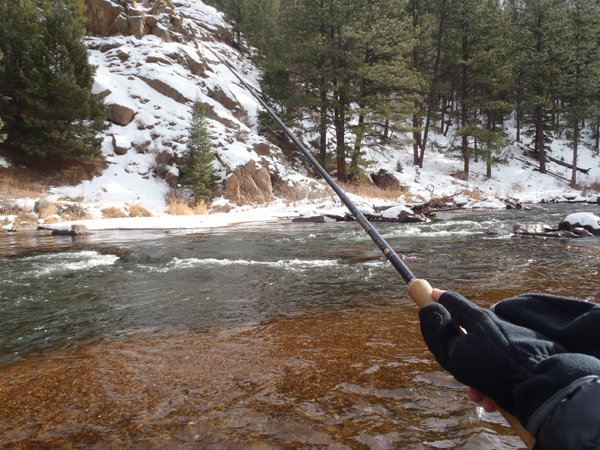 You can see my Tenkaramobile in the background on the right.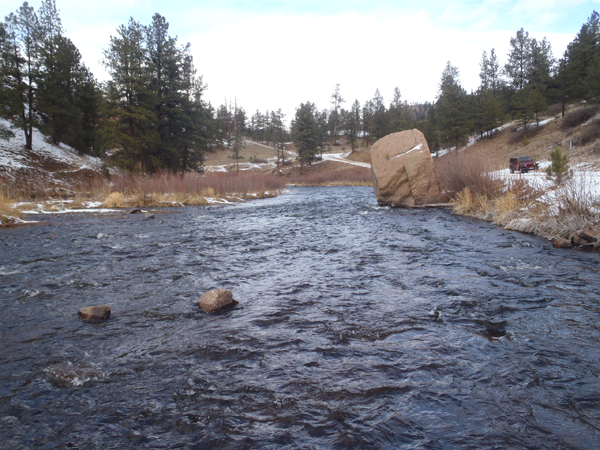 It wasn't a spectacular by any means but it was a good day.  On the S. Platte, many people consider it a good day if they catch just one fish in the spring, summer, or fall.  So I was content to catch one in the middle of winter.  And I did in with tenkara.  Can't complain. 🙂