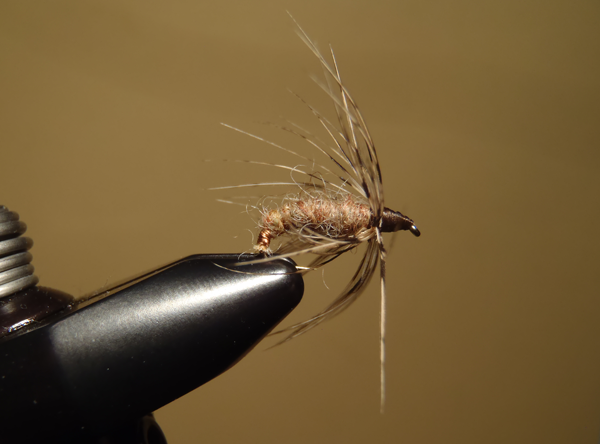 I came home from this year's Fly Fishing Show with a few flies from Paul Vertrees and thought they were good ties so wanted to share a few pictures.
For those of you who don't know Paul, he is the tenkara guide for Rigs Fly Shop in Ridgeway (the first to offer guided tenkara trips in Colorado). Paul is an expert tenkara angler and even though I've only fished with him once, I consider him a good friend. The one trip we had together was probably my favorite of last season. Read more about it here.
Paul ties a few different variations of the famous Killer Bug. The first is according to the original Frank Sawyer pattern. Instead of using thread, the yarn is wound from the front of the hook to the back and secured with a few turns of copper wire near the bend. The yarn is Shetland's Spindrift Oyster colored with a sand Prismacolor marker to mimic the original yarn which was discontinued and now nearly impossible to get.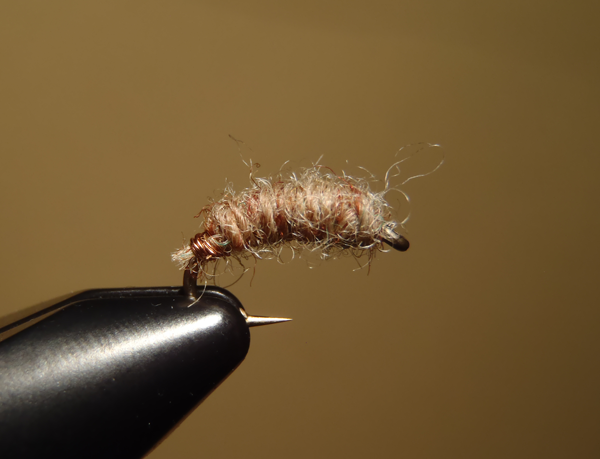 Paul also ties a darker version using Shetland's Moorit-Shaela yarn: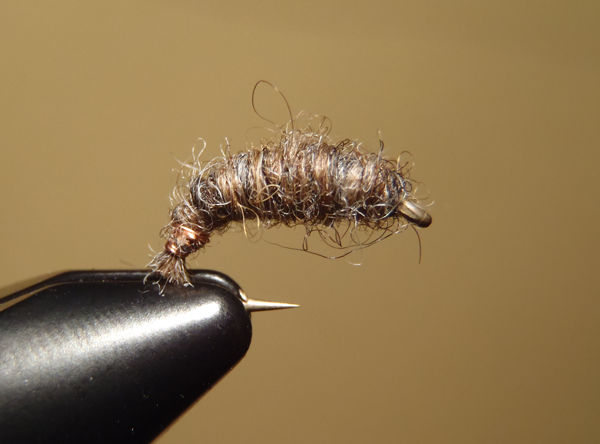 Both of these yarns are very buggy and are available from Tenkara Bum.
Another variation Paul ties is the Killer Kebari, invented by Chris Stewart (the Tenkara Bum himself). This is basically a Killer Bug with a few wraps of hen pheasant hackle at the front. To keep the body thin, he uses only a single strand of the yarn.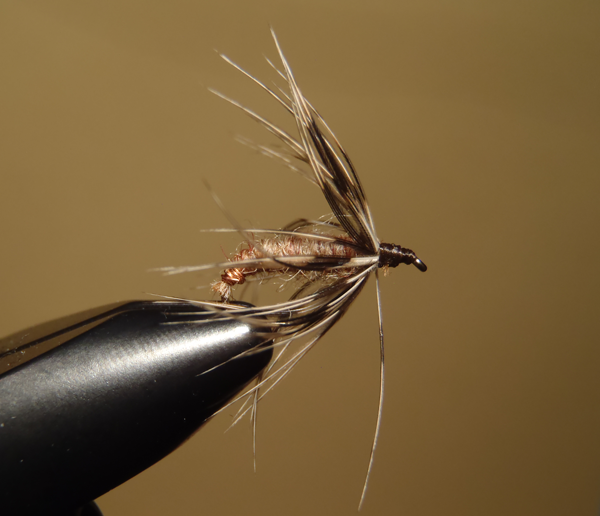 Paul doesn't use any weight on these flies. He just ties them on heavy scud hooks to help them sink.
My version of the Killer Bug is very different but I like Paul's because they're so buggy looking. Be sure to check out his blog, Tenkara Tracks.