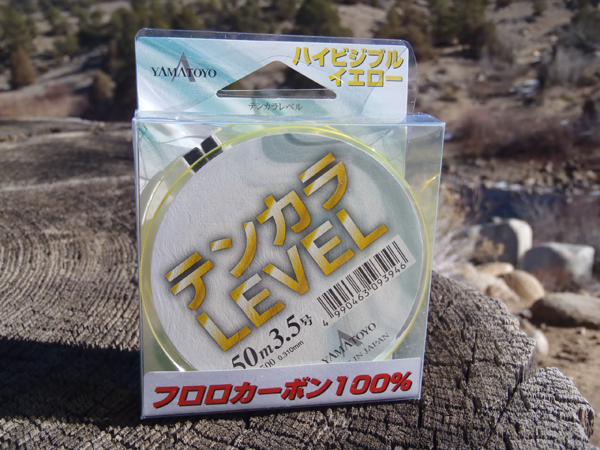 I recently had a chance to field test the new Yamatoyo level lines available from Tenkara Times.  There has been a proliferation of fluorocarbon lines on the market over the last few years–especially good ones. And this line is no exception.
When the new yellow level lines came out from Tenkara USA, I was one of the first to write about them.  I was really impressed with how little effort was required to remove the memory that all fluorocarbon lines have and to have a different color option than the orange Tenkara Bum lines for different light conditions. The first thing that struck me when I opened the box was how similar it looked to the Tenkara USA line.  But would it really stack up?
Castability
The line casts as smoothly as any fluorocarbon line I've tried.  Someone, somewhere has obviously nailed down the formula and it seems to be pretty standard with a lot of lines I've tried.
Memory
The Yamatoyo line definitely has less memory than a lot of lines I've tried (eg. the old Tenkara Bum lines) but seems to require a little more effort to straighten out than the Tenkara USA line.  Don't get me wrong–it's still pretty easy.  It's just that the Tenkara USA lines straighten out almost just by looking at them so it's not a fair comparison.
Visibility
It's billed as a hi-vis yellow and that's a pretty accurate description.  The line is definitely yellow and definitely hi-vis.  While Tenkara USA describes their lines as "yellow", I would argue that their lines are really more of a chartreuse color, whereas the Yamatoyo lines are more of a true yellow color. Here's a side-by-side comparison so you can judge for yourself: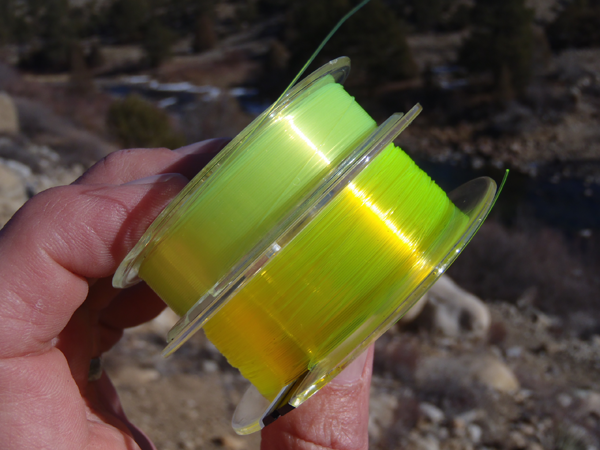 I'm not sure why I bother trying to take pictures of fluorocarbon lines in the field because they never seem to come out true to life, but here is a shot of the Yamatoyo line against the stream: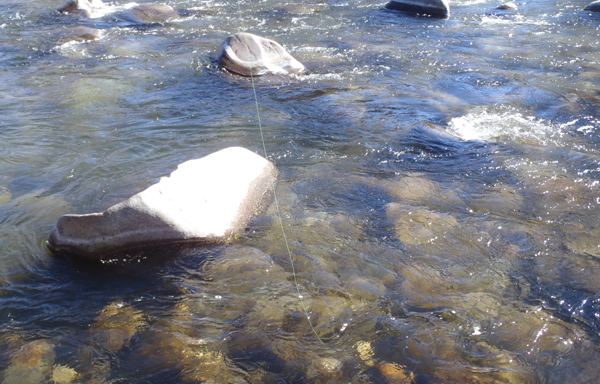 Conclusion
While I've been comparing these two lines, on the water, I can't say one is really more visible or better than the other.  They're just visible in different ways.  Probably the biggest difference is that Tenkara USA only offers their lines in sizes 3.5 and 4.5 but Tenkara Times offers their lines in 3, 3.4, and 4 so if you want the in between sizes, both companies have you covered.