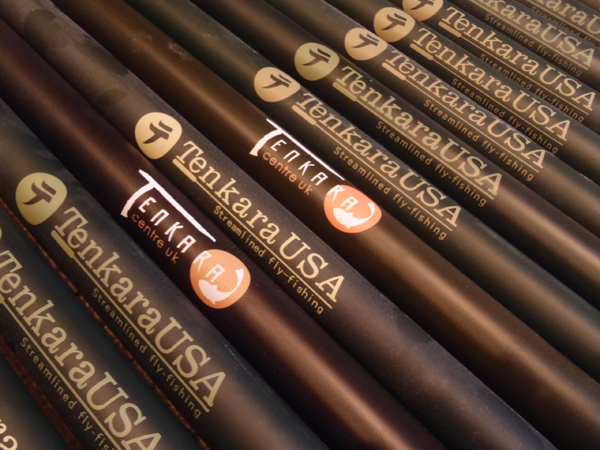 Some tenkara rods come with a rod tube, and some don't. Some anglers are hardcore tubers, some throw caution to the wind, and some are in between (like me).  An included rod tube is a nice touch, but whenever someone laments the fact that a particular rod model doesn't come with a tube, my response is that when collapsed, tenkara rods essentially become their own protective cases, so tubes aren't really necessary. I almost never use mine, but there are a few situations where it's probably a good idea to use a tube.
First, let me put a finer point on my statement above. When a tenkara rod is collapsed, all the segments are contained in the butt section of the rod (the strongest part). I think this offers enough protection when transporting the rod to the stream for a day trip or when stowed in the side pocket of your pack when backpacking. For day trips, I like to have my rod rigged up and ready to go so I can start fishing faster and maximize my time. I don't want to add the chore of unpacking a rod from its tube and sack to the tailgate ritual. It's just one less thing holding me back from getting to the water. When backpacking, I'm always conscious of weight and bulk and so eliminating the tube helps shave ounces and streamlines my backcountry fishing kit. And, again, it's one less piece of gear to keep track of.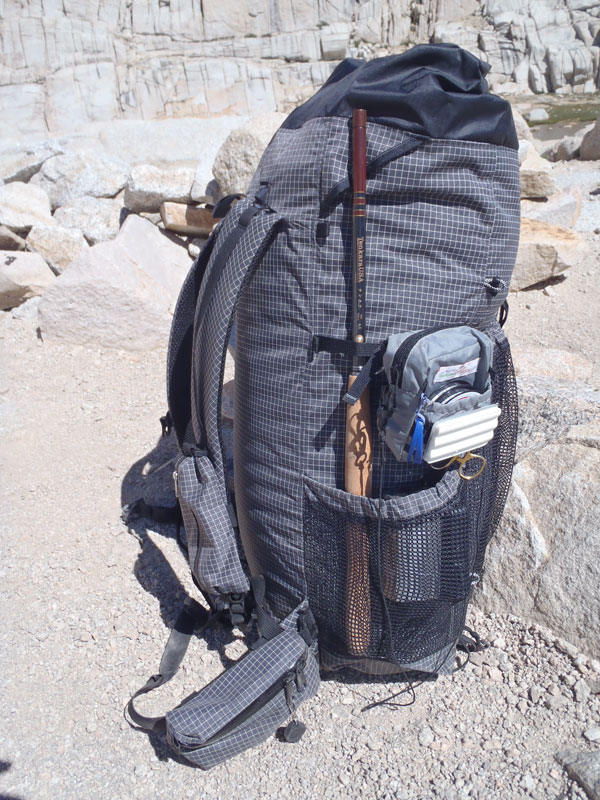 But how much protection does the rod blank actually offer? Of course, this will vary from rod to rod but the butt section of most tenkara rods seems to be more than adequate for most situations. If the rod were lying flat on the ground and you stepped on it, it's unlikely it would break (though it might suffer some cosmetic damage). I suppose if the rod were leaning against something or in some position were there was enough clearance between the blank and the ground, it could break if stepped on the right way; however, I'm pretty careful with my gear and would never leave it in such a precarious place. So unless you're really tough on your gear or careless, I think a rod tube is usually unecessary.
Having said that, I think there are some situations where using the tube is warranted. Here are the only times I use a tube:
1. When travelling. I'm not about to leave my tenkara rod's fate up to the baggage handlers. My rods always travel in a tube even if they're inside a suitcase.
2. When shipping a rod. Even if I ship a rod in a thick cardboard tube, I always send it in the rod tube as an insurance policy. Even the most disgruntled postal worker would have a hard time breaking that.
3. When storing a rod long term. I have a rod rack on my wall where I keep my most used rods. But rods that don't see a lot of use hibernate in their tubes until I need them. This is mostly for economy of space so I don't have both spare rods and tubes laying around.
While everyone has their own level of comfort when it comes to gear protection, I've always loved the compact, self-contained design of tenkara rods.
When do you use a tube? When do you not?