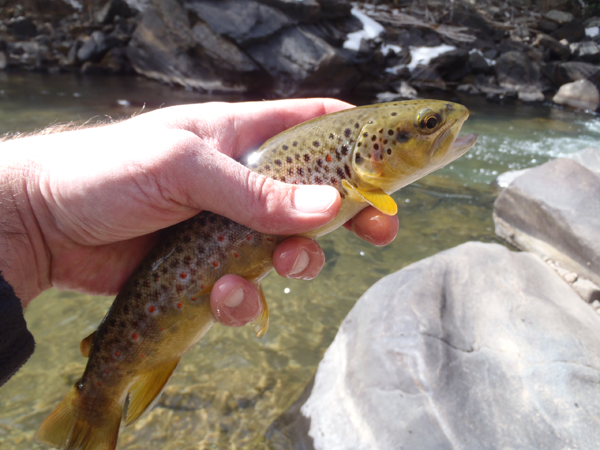 I got to give my Oni rod and Tenkara USA Ayu II a workout today on clear creek again.  This time, with avid tenkara angler, Phil Echelman.  It was a great day with lots of fish caught, and some neat streamside discoveries.
I actually started fishing just above tunnel #1before I met up with Phil.  By 9:30, a lot of spots I wanted to hit were already taken so I decided to stop at the first pull off that was vacant and make a few casts before heading further up the canyon.  Right away, I caught my first fish using the downstream twitch presentation with my 13′ Oni rod, an 18′ #3 level line, and a Kamikaze Kebari:
Later, I met up with Phil above tunnel #3 and we started off on a very nice stretch with lots of fishable water for two people.  This is rare on Clear Creek.  The water is somewhat compartmentalized meaning you normally have to park, fish for a while, then drive to another spot.  So it was nice to be able to stay on one stretch for a while.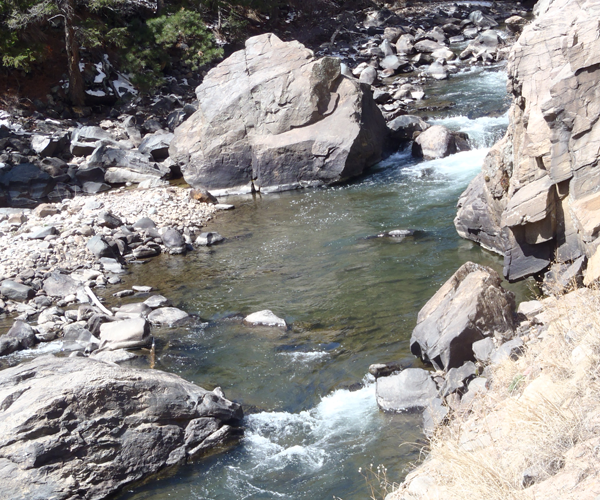 In total, I caught about a dozen fish or so–all browns which is par for the course.  They ranged from 6″ to 12″.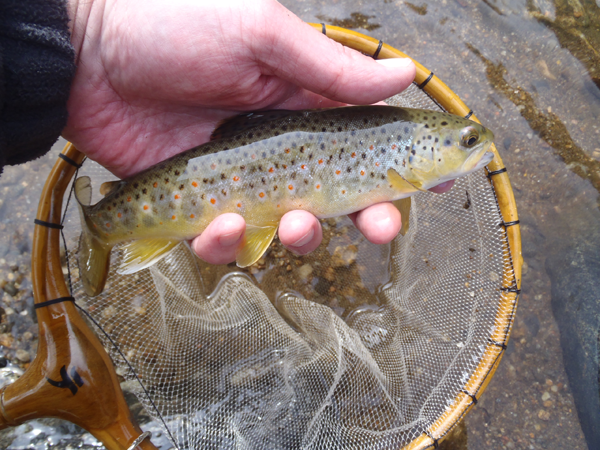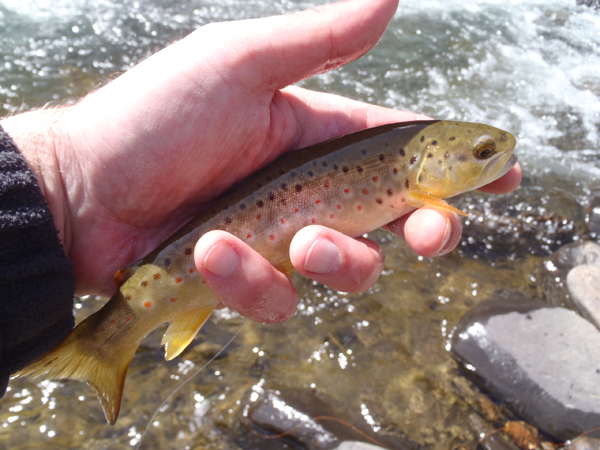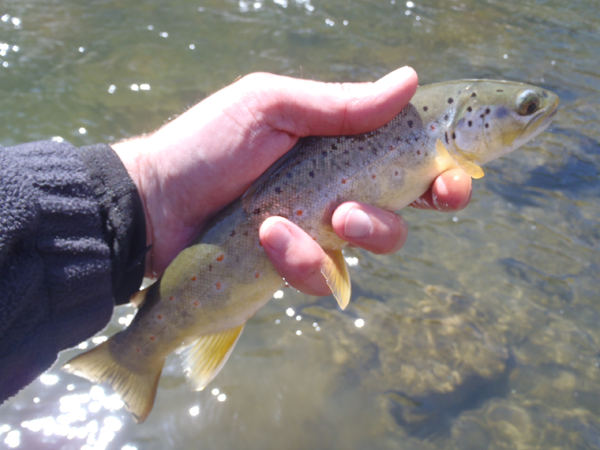 I used two flies today.  The majority of my fish were caught on my go-to #12 dark Kamikaze Kebari (see pic below), but I also got a few fish on a #12 Ishigaki Kebari with grizzly hackle dead drifted.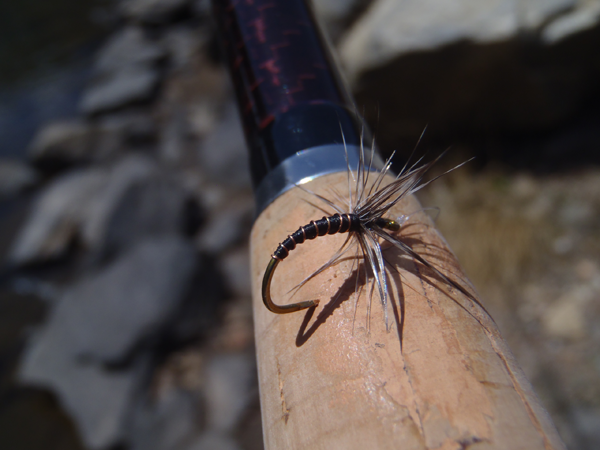 It's no surprise that larger, darker flies were working.  There were a significant number of active stoneflies today.  I caught this guy crawling around on a rock and there were plenty more like him getting ready to crawl out of their nymphal shucks:
Can you believe how fast they move?  As you can see in the video, I had a hard time keeping up!  I also ran across signs of the gruesome demise of some animal.  I thought about taking the fur, but couldn't figure out what I'd use it for in terms of tenkara flies so I left it.  Does anyone know what this is (or was)?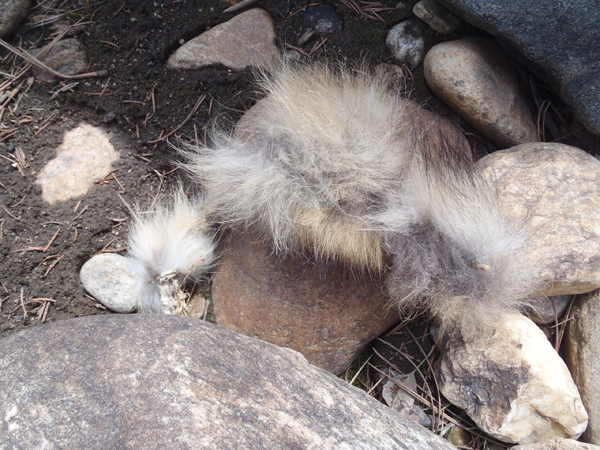 This was a much needed trip for me as I haven't been able to get out much lately.  And, it was great to reconnect with Phil who some of you might know from the S**t Tenkara Anglers Say video or tenkara forums.  Phil is a brilliant engineer and we're exploring plans for some pretty interesting DIY tenkara gear.  Of course, I'll post about it when the time comes.  But for now, it was just nice to enjoy the river and fish.  Now, back to the drudgery that is the Sunday before Monday…