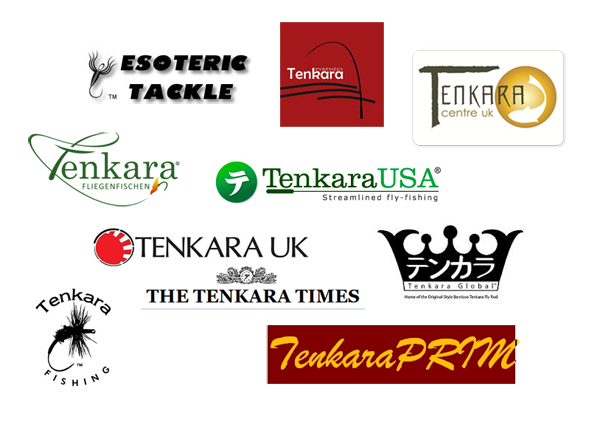 Some of you might have stumbled on to the recent tenkara litigation (maybe the first in the history of the ancient sport).  While I knew about it some time ago, I decided not to write about it for a variety of reasons.  But this case did spark an online dialogue that piqued my interest about one thing:  competition.
When I first started tenkara fishing, there were basically one or two companies from which you could buy gear.  Now, glance over to the right of this post in the 'Tenkara Gear Sellers" section in my sidebar and you'll see 20+ companies.  In just a few short years, tenkara has exploded commercially.  Some have complained that tenkara is getting too big, but I see this as a good thing.  For everyone.
Yes, for everyone.  Even the companies that are competing against each other.  But first let me say why I think it's better for people like you and me…
This is probably pretty obvious but competition creates more choices, and as a general rule, consumers tend to like having choices.  I can't think of a thriving industry where there is a complete monopoly.  Another advantage is pricing.  Competition keeps businesses in check and  promotes fair prices.  If there were literally only one tenkara company, they'd be able to take advantage of the lack of competition, and gouge their customers.  It would be like the $7 hot dog from the concession stand at the baseball stadium.  When you're the only game in town, why not charge exorbitant prices?
Every business owner's dream is probably to have zero competition, but I think whether they know it or not, competition is a good thing for them as well.  Competition keeps companies on their toes and drives innovation.  It forces gear makers (well, the savvy ones), to continually design better products and improve their services which makes them stand out.  It probably also forces them to become more efficient in their operations which will ultimately save them money.  To be profitable, gear companies can't be lazy.  And you absolutely can't be lazy when you have competition. If there were a tenkara monopoly, there would be nothing to prevent them from offering mediocre products year after year and back them up with customer service reminiscent of the DMV.  This would not make their customers very happy and they would probably fail pretty quickly.
So while some might lament the good old days when tenkara was small and you could call up a tenkara gear company and the owner would answer, I think we need to realize that this was inevitable.  And (probably) for the best.
Do you see competition as a good thing for tenkara?
Like this article? You might also like these ...