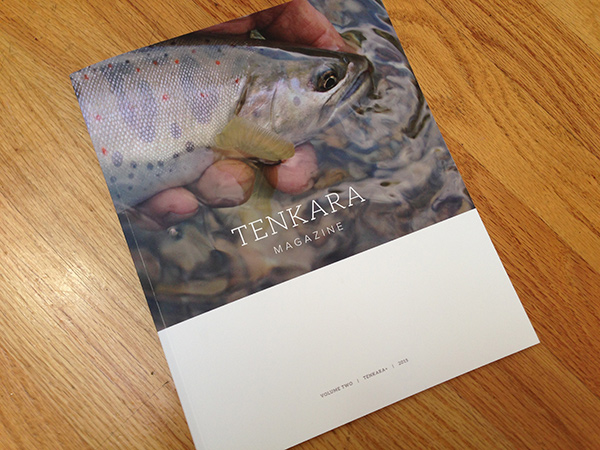 The second volume of Tenkara Magazine has just been published, further anchoring tenkara as an established form of fly fishing in the West. In 96 pages, this latest issue explores a wide spectrum of tenkara-related topics including presentation techniques, tenkara in Japan, trout cooking techniques, tenkara with kids, interviews with Japanese tenkara anglers, and more.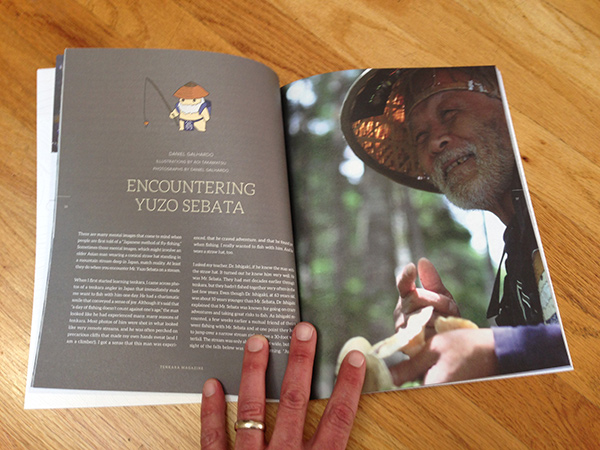 One complaint some people had about volume 1 was that the print was too small and light making it hard to read. That's definitely been rectified in this issue with a larger, darker typeface.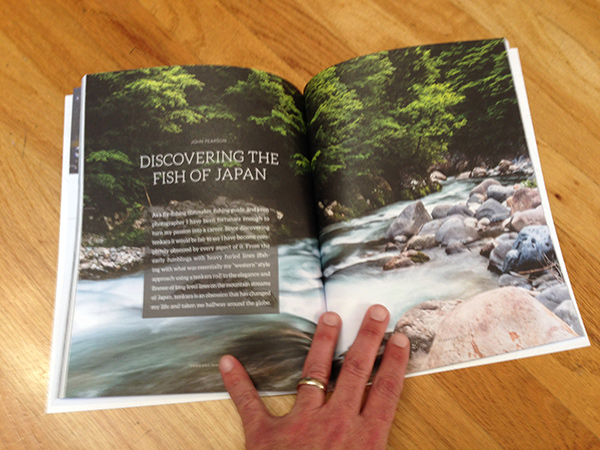 My only nitpick is the matte paper it's printed on. Matte may make it somewhat easier to read the typeface (by reducing glare) but it also betrays the quality of the pictures. There is some really good photography in this issue but the matte finish makes the pictures seem slightly faded, losing their pop. If Tenkara USA is taking suggestions for the next issue, I'd vote for glossy paper next time around.
Overall, I thought this was a good issue with contributions from lots of well-known names in the tenkaraverse as well as the mainstream fly fishing community. To me, seeing more and more print publications just reinforces my conviction that even though tenkara is simple, there is always more to say about it.
Oh, and by the way, don't forget to check out my short article "Thinking Outside the Fly Box" on page 56. Get your copy here