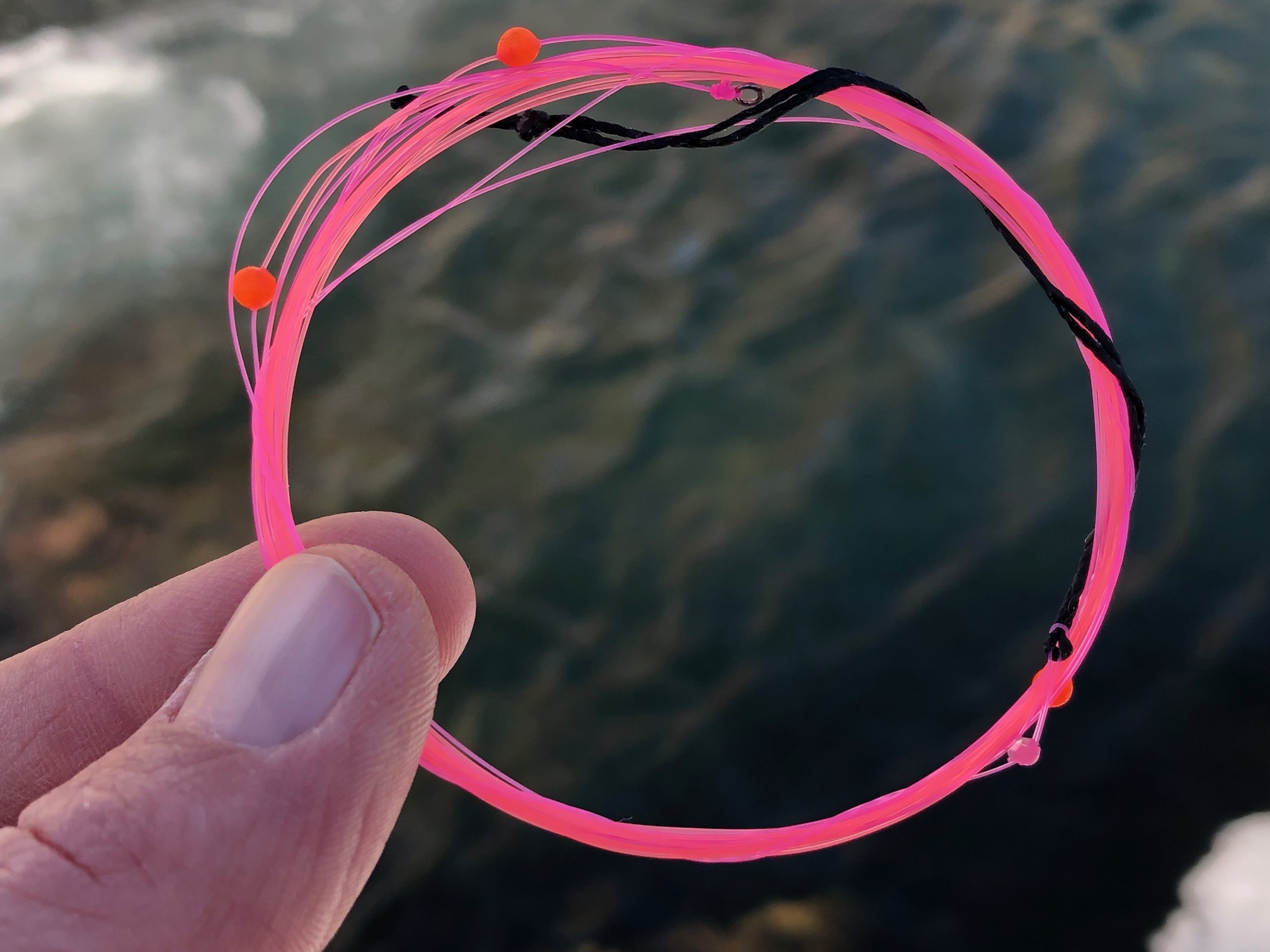 I was recently contacted by my friend and veteren tenkara angler Paul Vertrees who told me about a new tenkara line he was developing with Royal Gorge Anglers. He offered to send me one to try and of course I accepted because I love to try out new gear, but honestly, I wasn't really expecting much. After all, I nymph all the time with my level fluorocarbon lines and it works just fine. I didn't really know what would make it a "nymphing line" until I got it on the water.
Design & Hardware
This is a "weight forward" fluorocarbon line. Without giving away the formula, the butt end is a thinner diameter that tapers forward to thicker sections giving the most weight towards the tip. The line I got is 12′ but custom lengths are available. There are three plastic beads attached: one about 2′ from the tip, one 5′ from the tip, and one 8′ from the tip. While these do serve as visual strike indicators, their real purpose is to measure depth (this is a nymphing line after all). They don't float. Instead, they're meant to be gauges of the depth of your fly. Of course, this will vary a little depending on the length of your tippet so you'll have to do some simple math to know how deep your fly is. If the first bead is under water, you know the fly is 24″ down + tippet length. If you're halfway between the first and second beads, you know you're at 42″ + tippet and if the second bead is in, you're at 60″ + tippet, etc. Of course, these aren't exact measurements since your line and tippet won't be perfectly perpendicular to the surface of the water due to cross currents and flow difference between the top and bottom of the water column. But it does give you a frame of reference for depth control. For example, if you start catching fish when your bead is at the 24″ mark, you can repeat that depth on your next cast and get the fly back into the productive zone. It's a really clever design.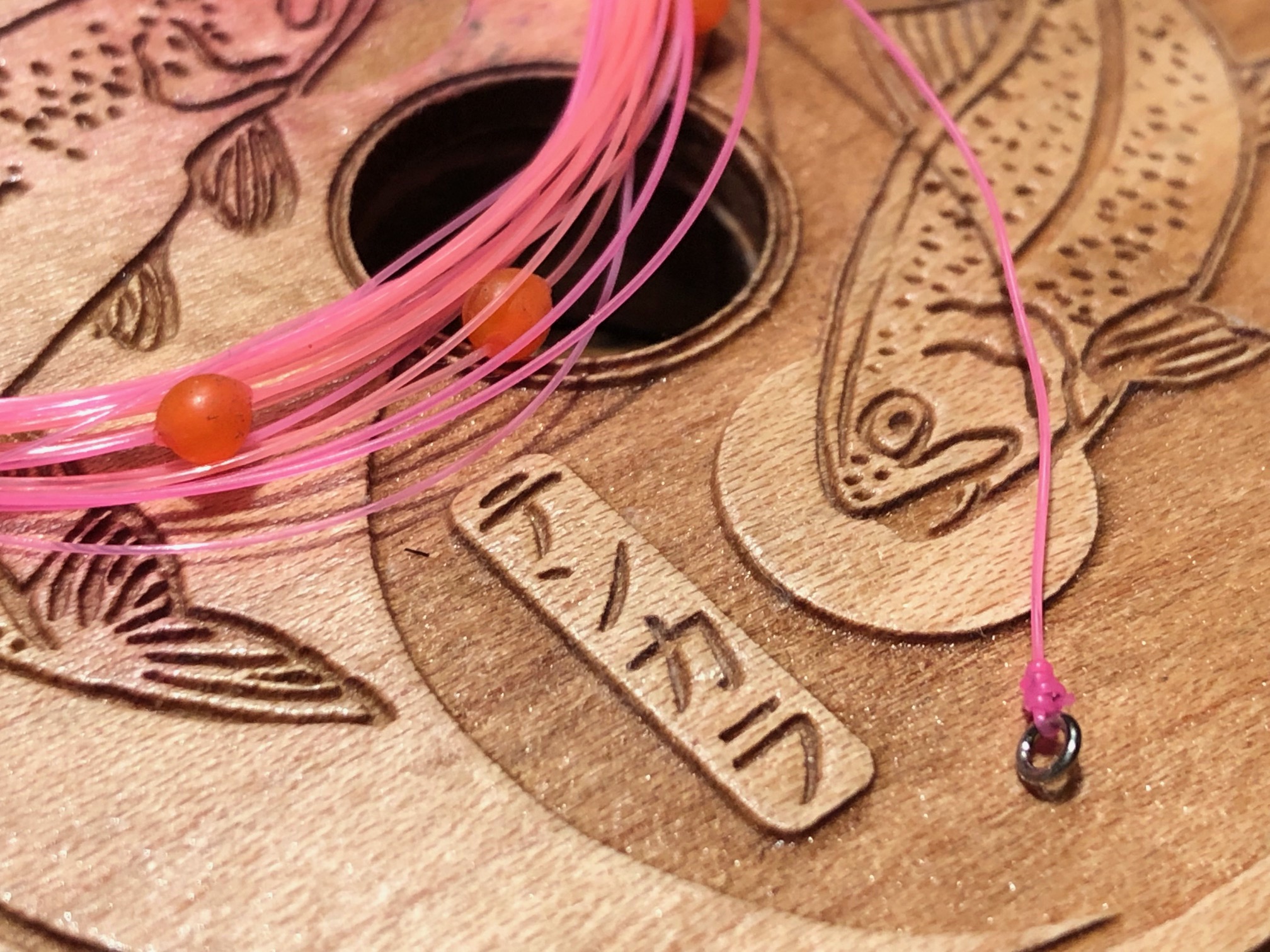 The end of the line features a tippet ring.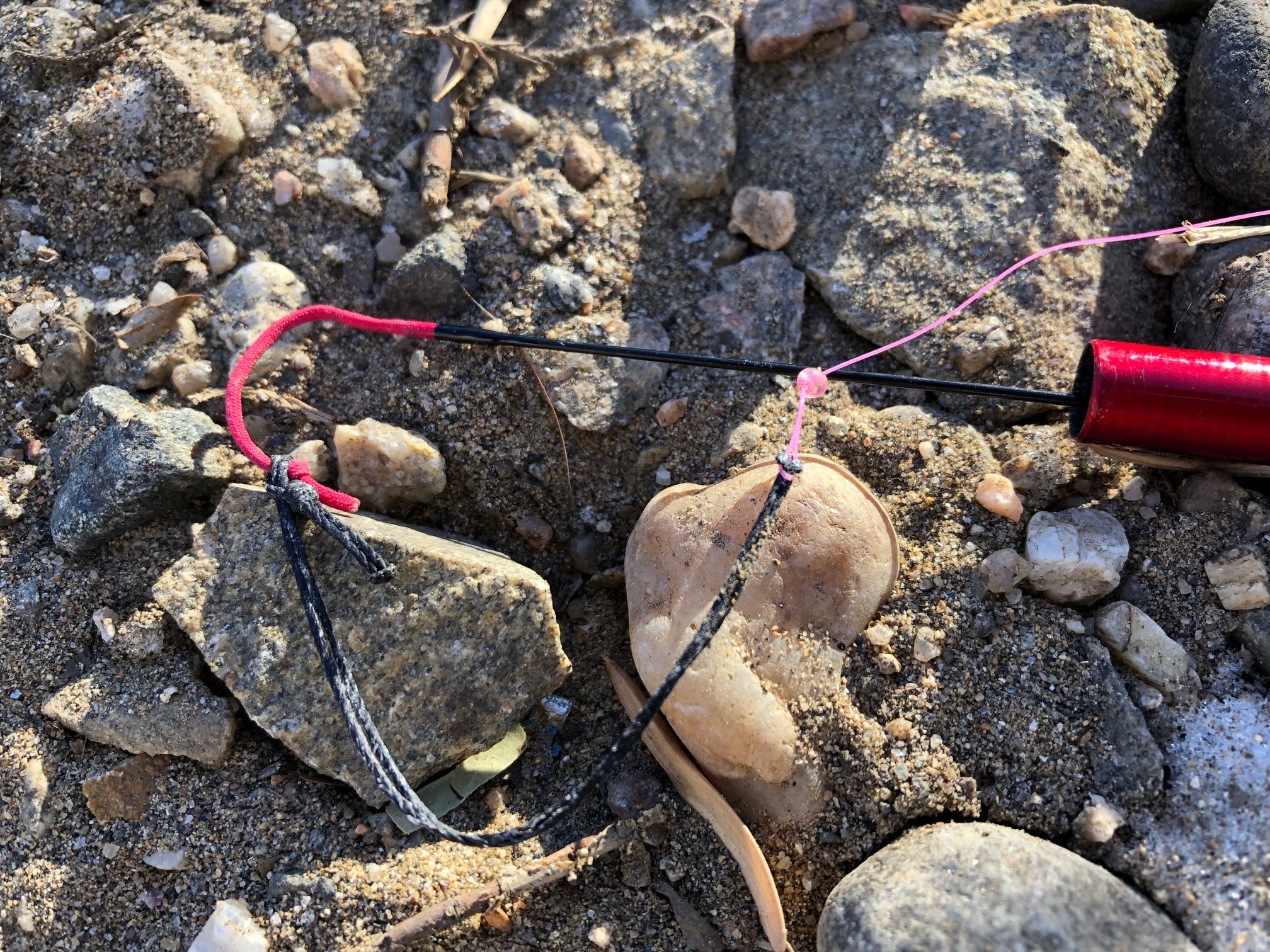 And the butt end features a "waxed" (maybe Kevlar?) cord to attach it to the lilian with a girth-hitch connection.
Casting Performance
With the first cast, I instantly answered the question of what makes this a "nymph line". Simply put, it shoots like a bullet. The weight-forward taper turns over even tungsten-beaded flies with ease (which many would consider somewhat of a feat on tenkara tackle). And I'm sure the slight weight of the beads contributes to the propulsion. I'd recommend this line with a stiffer action rod (which you'd want anyway for nymphing for enhanced sensitivity). Slower rods might be overpowered by it.
As a secondary application, this line could also be used with unweighted flies on windy days when you need to punch through the gusts and a standard level line is struggling.
Visibility
While the beads do add visibility, the line itself beams and epitomizes "high-vis". I had no problem seeing it in varying lighting conditions–from dark water to clear water, and in cloudy lighting and bright sunlight with glare on the water. The first photo in this post isn't altered in any way–it's that bright! And the alternating pink and orange colors give you yet one more visual cue of a strike. I apologize for the blurry photos below (I'm still getting used to the zoom on my new phone). But in real life, the line is unapologetically inconspicuous.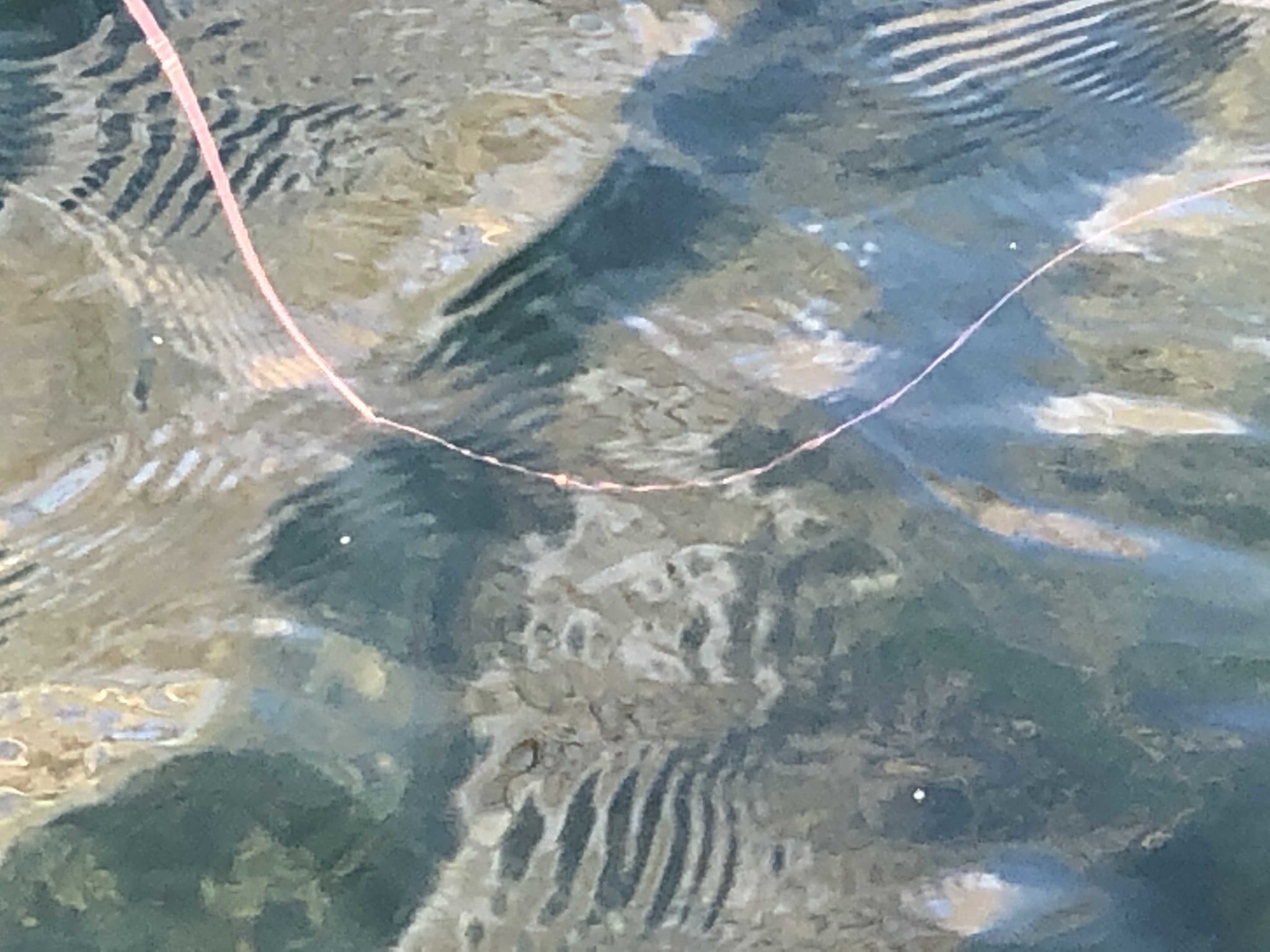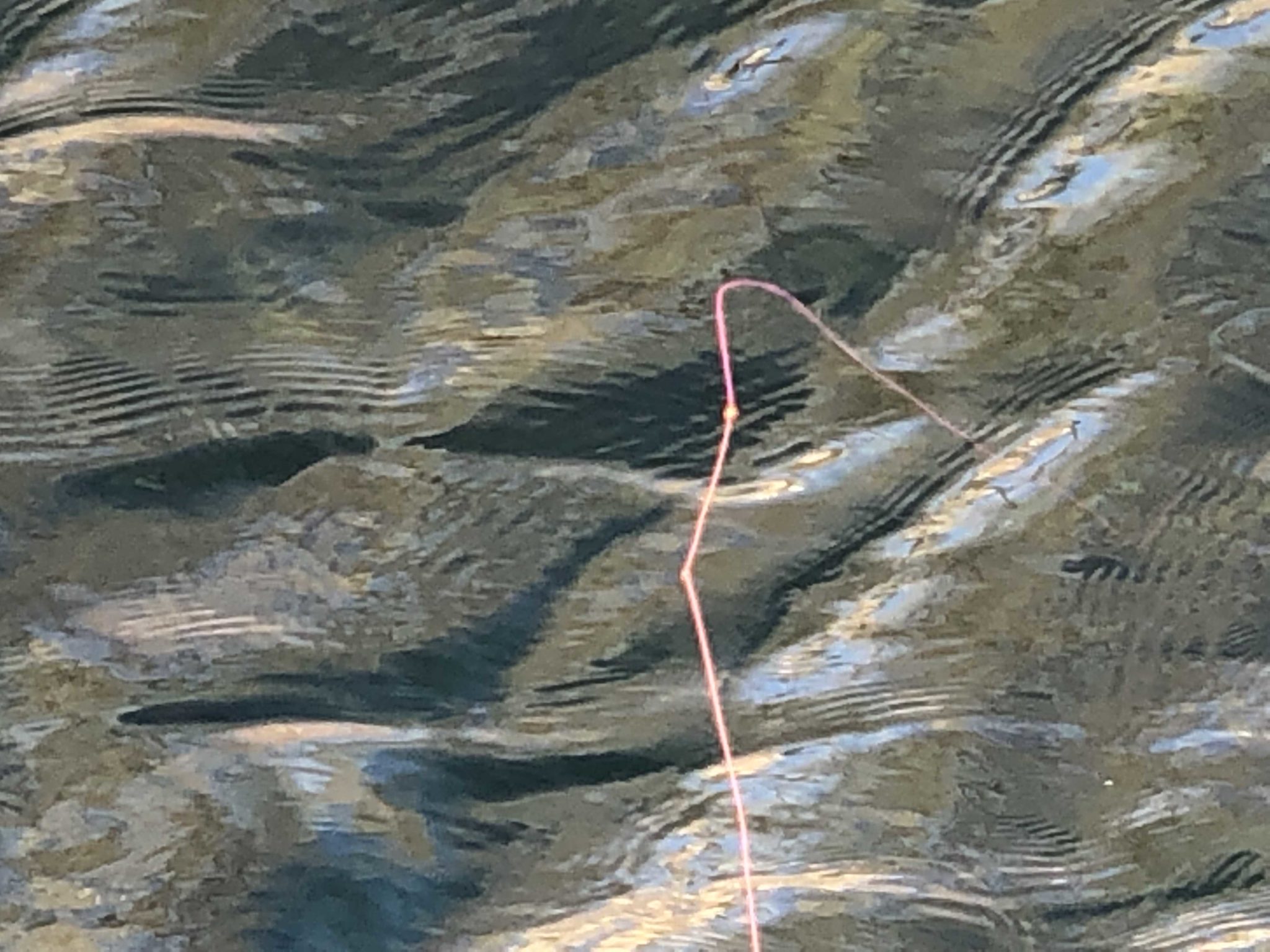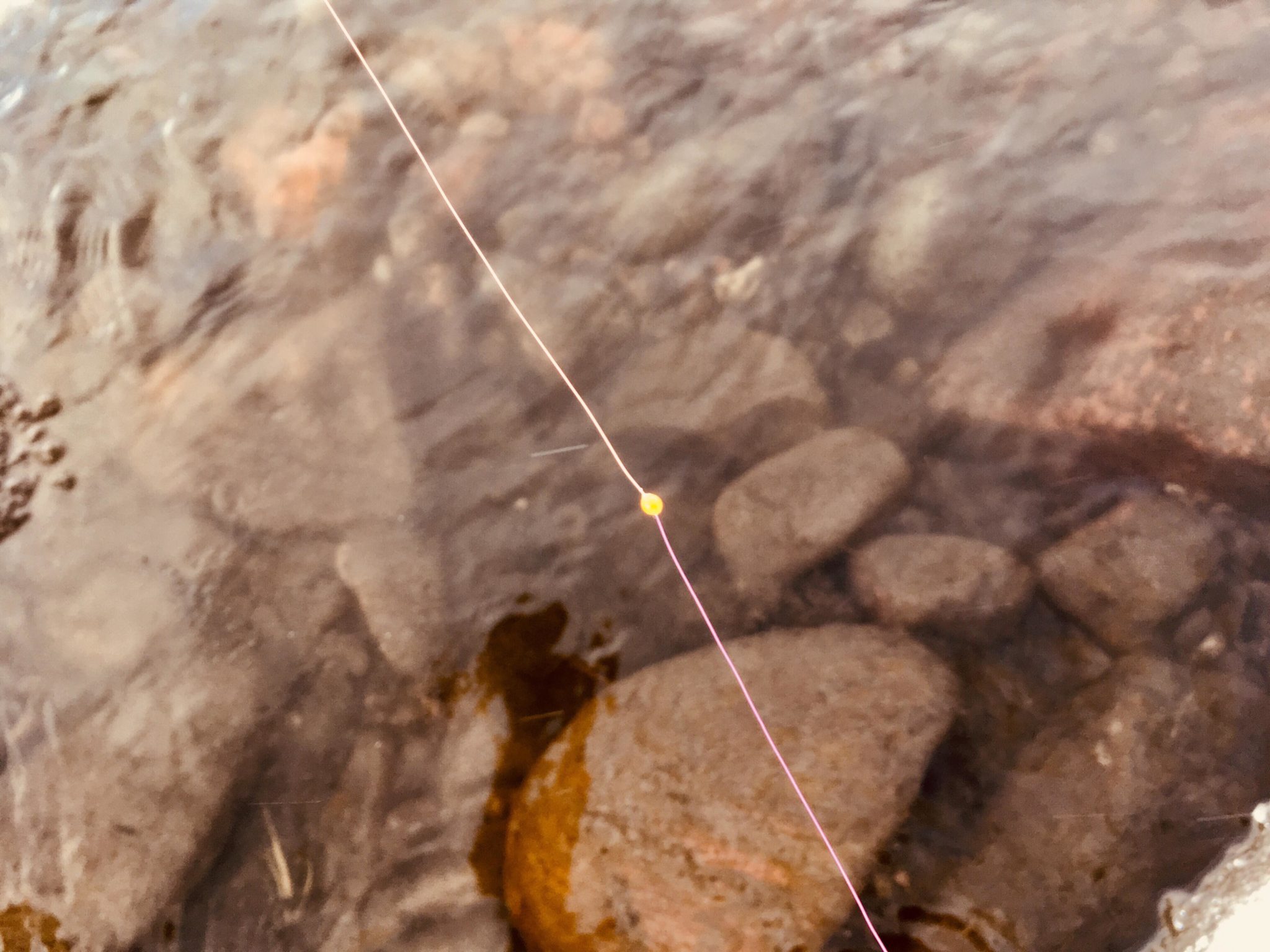 Conclusion
This is a specialty line for serious nymphing and while (as I noted above) it might have other applications, I wouldn't call it an "all-purpose" line. It does what is was designed to do perfectly. If you're into nymphing and struggle with depth control or hate the hinging effect your weighted nymphs create on your level line, then this line is for you. Every bit of Paul's many years of technical experience shows through in the design and performance of this line. To learn more or get yours, visit the Royal Gorge Anglers website. To order custom lengths, call (888) 994-6743 ext. 1.