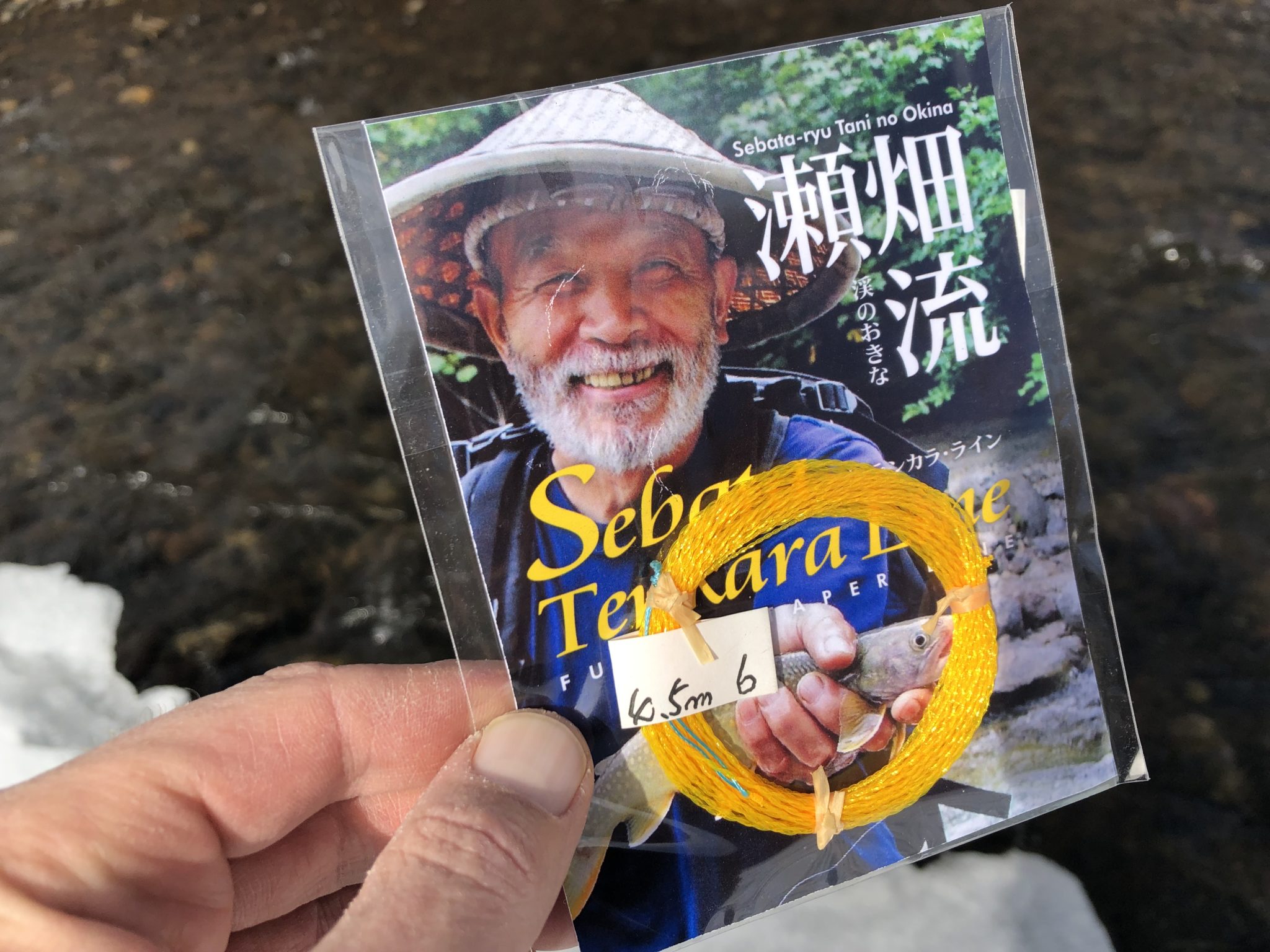 Yuzo Sebata. AKA, "Tani no Okina", or, "the old man of the valley". I recently shared some pictures of his tenkara flies. But just as each Japanese tenkara angler has their own signature fly patterns, many also have their own lines–as unique as their own thumbprints–and settled upon by years of experience and experimentation. Sebata-san has his own formula for his tenkara lines and furls them by hand out of nylon.
Sebata's lines are a little different than many of the ones I've seen commercially available here in the U.S. For one thing, they're typically longer. The one I got is 4.57 (15 feet) meters but he does make them in various lengths. He typically fishes about a 6 meter line with about a 1 meter tippet.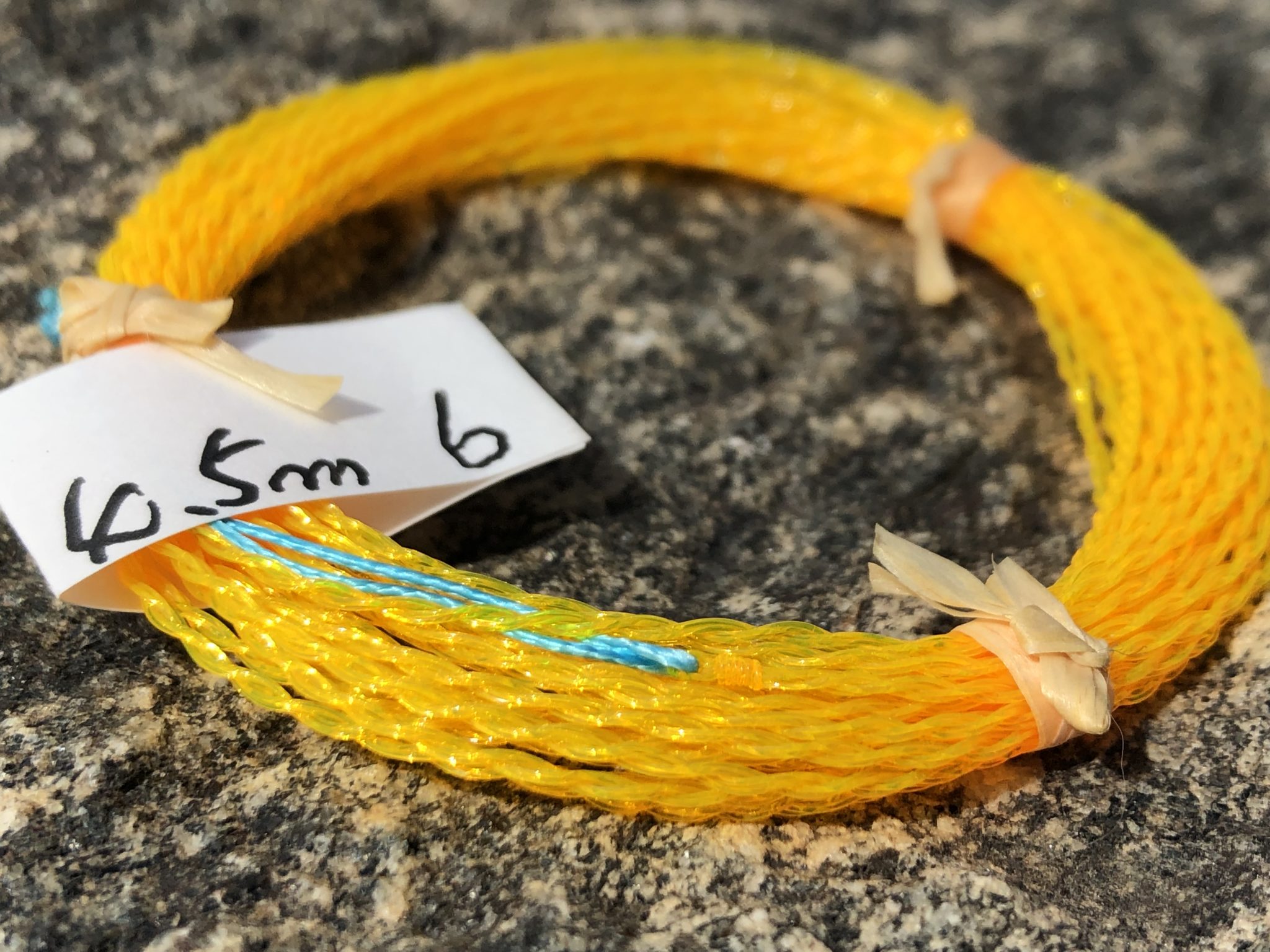 The other thing you'll notice is the color. It's a distinct yellow-orange, almost amber color that is incredibly hi-vis and easy to track. Even if you don't know how they're made or who made them, there is just something aesthetically beautiful about his lines.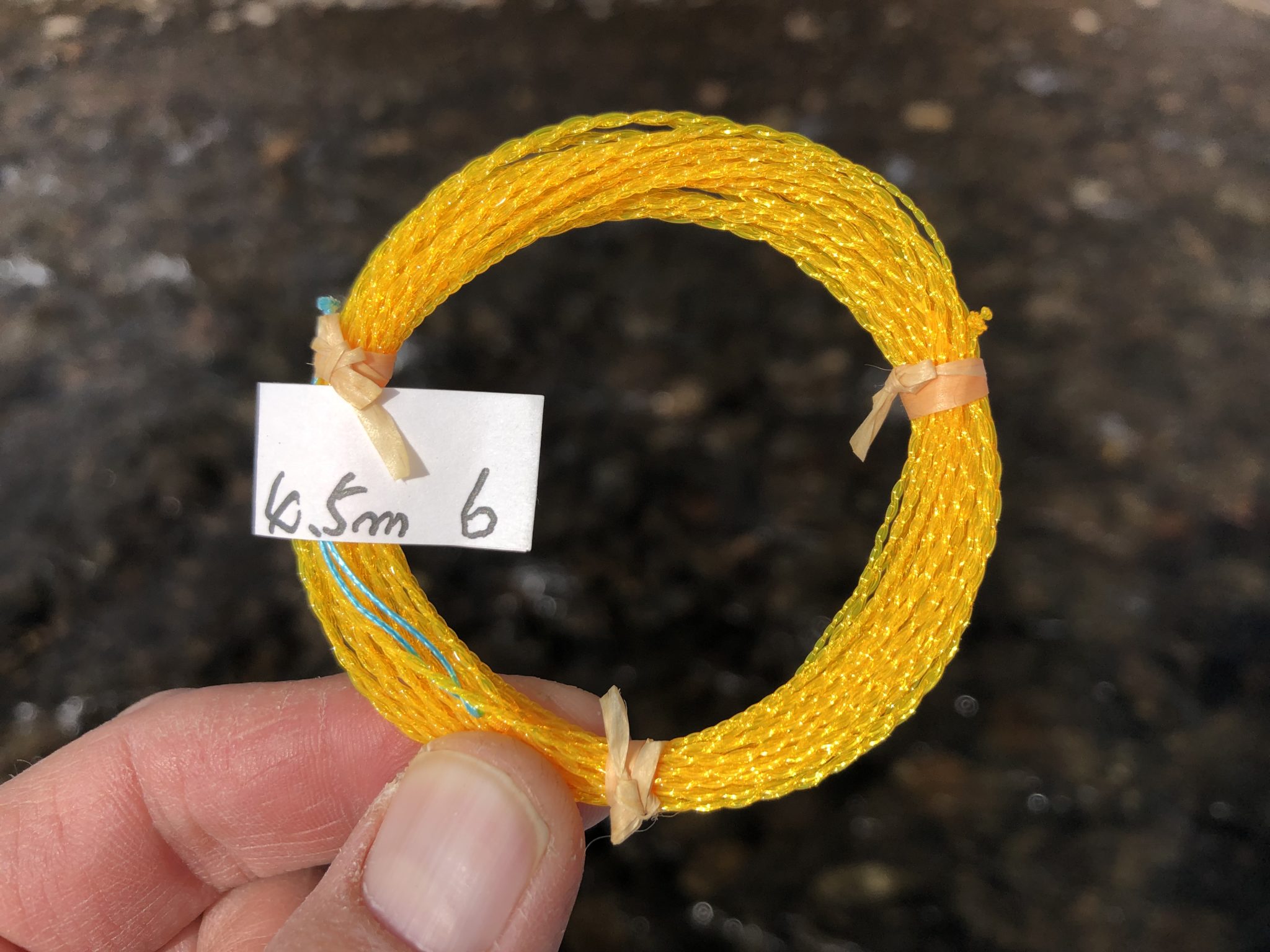 Like other furled lines, this one casts incredibly easily. This is due to the taper which turns over effortlessly. Anyone who is used to throwing the relatively dainty level fluorocarbon lines will find this line almost casts itself. Switching from a level line to the Sebata line makes you feel like you were suddenly granted casting superpowers. It's just a fun line to cast.
Here is an excellent video from Discover Tenkara in which Sebata-san talks a little about his lines, flies, and his introduction to tenkara:
As a pretty staunch advocate of level lines for their ease in keeping line off the water easily in order to get a better dead drift, I was worried that a thicker, heavier furled line such as this would sag too much and ruin the drift. But surprisingly, it's still light enough to hold up at an angle to keep only the tip of the line in the water (not as good as a level line, but better than other furled lines). And being a long line, it's much easier with a longer rod.
But like all furled nylon lines these too have their Achille's heels:
If you get snagged and pull the line to break the fly off, the nylon can recoil into a bird's nest like this. That is another reason I gravitated toward level lines pretty early on.
Nylon has memory so it can look like a telephone cord when you first pull it off the spool. It came with curious instructions recommending that you soak it in water before casting to make it more "supple". I didn't do this and I'm not sure if that's supposed to help with the memory issue or not. I just hand stretched it and it straightened out well enough.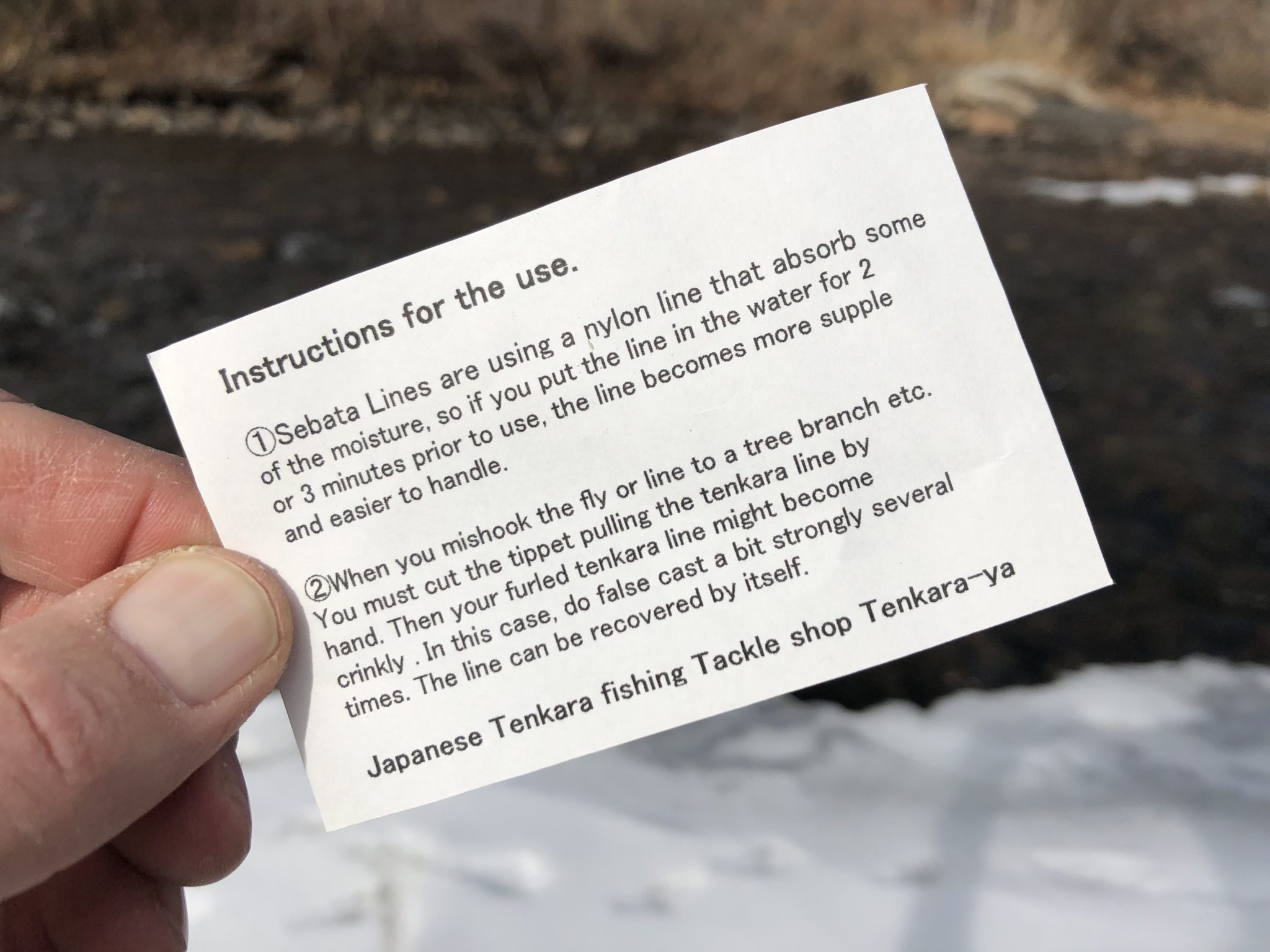 In case you're wondering which rods I tested it with, I used the TenkaraUSA Ito and Yamame and the Oni Type I. I believe testing new lines with rods that you're intimately familiar with gives you the best sense of the line's personality. In my opinion, you can cast any line with any rod, though different combinations will of course behave differently. It's all a matter of preference. So I would hesitate to recommend the "best" rod with which to use the Sebata line. There are just too many variables in stream conditions, casting style, physics, and personal preference.
For connections, the line has a simple stopper knot to attach the tippet the same way you would with a level line, and the butt end attaches to the lilian with a standard girth-hitch connection.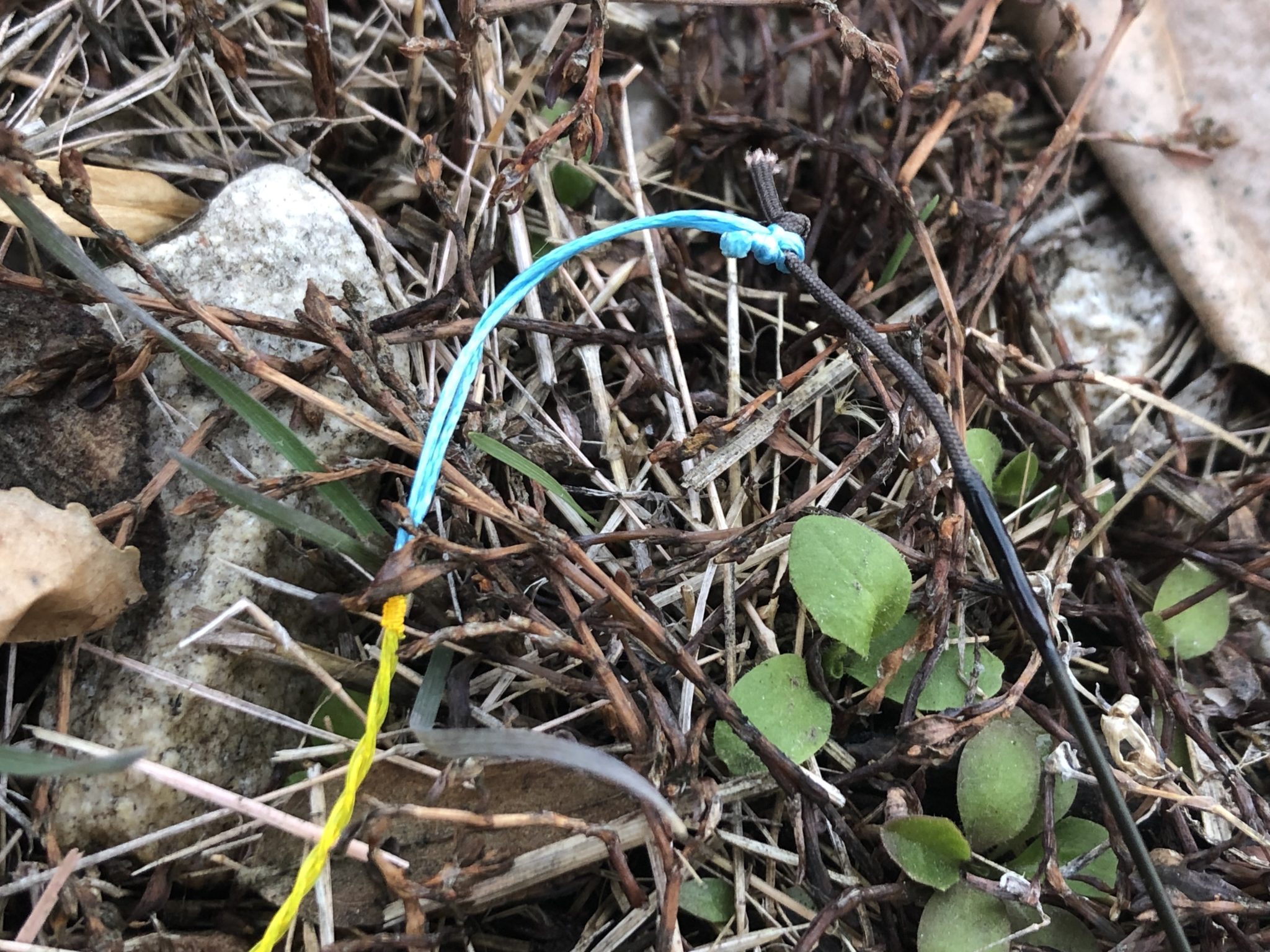 Since this is a special line, I will store it in a special place: on my prized wooden line spool handmade by Dr. Ishigaki's friend: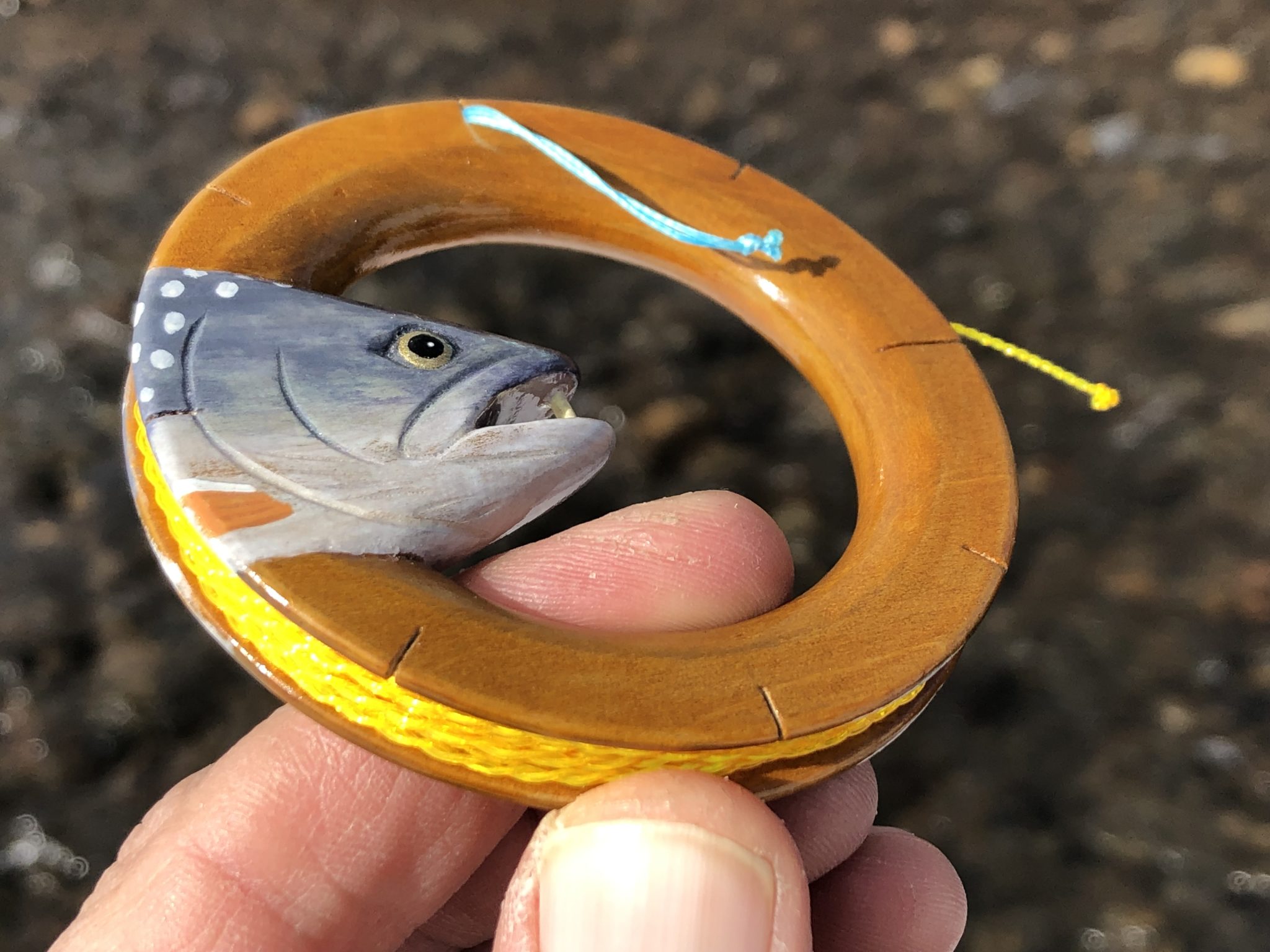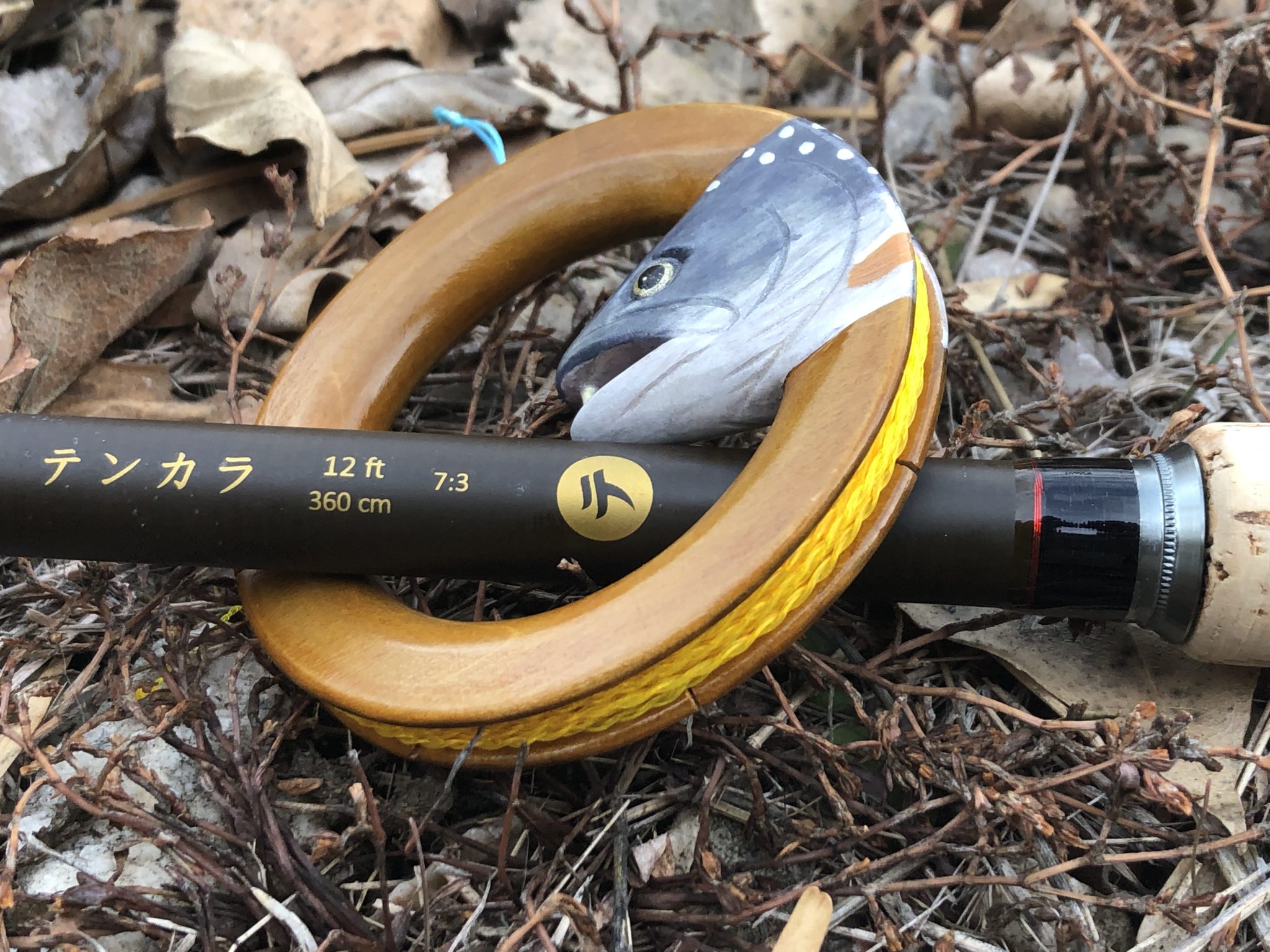 While this is a great line, it won't replace my level fluorocarbon as my "go-to" line. It is certainly a joy to fish and has its applications. But level line is just more practical for me and is what I'm used to. Still, I consider it a beautiful piece of gear, and a part of history, so I will keep it and pull it out on special occasions (maybe to fish with my Oni bamboo-handled rod).
If you want to try an authentic Sebata line made by Sebata himself, there is currently a limited run available on the Tenkara Ya-Website.
Have you tried the Sebata line or one similar?
Or better yet … have you made your own nylon furled lines? Please share in the comments below.