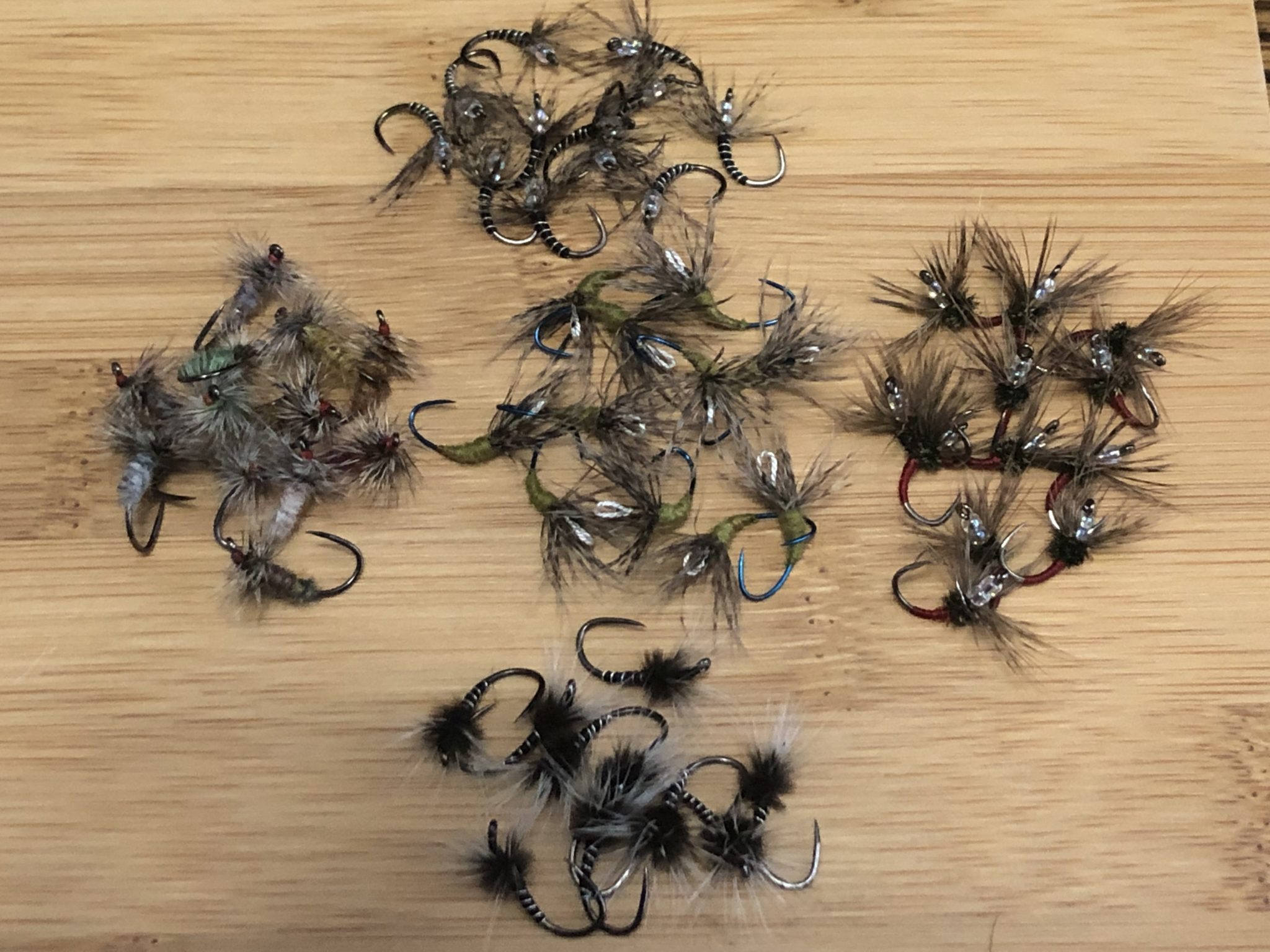 Asking a fly angler to pick their favorite fly pattern is a little like asking a mother to name her favorite child. We love them all for different reasons. But if pressed, most anglers will be able to come up with at least a short list. So, I thought I should put together mine. These are all flies I've fished over the years and that I have the utmost confidence in. Notice that these are all Japanese-style kebari. I wanted to focus on that rather than patterns that were invented in the West. But if I didn't restrict it so and my list were 6 rather than 5, I'd undoubtedly include the Shetland Killer.
The Ichiban Kebari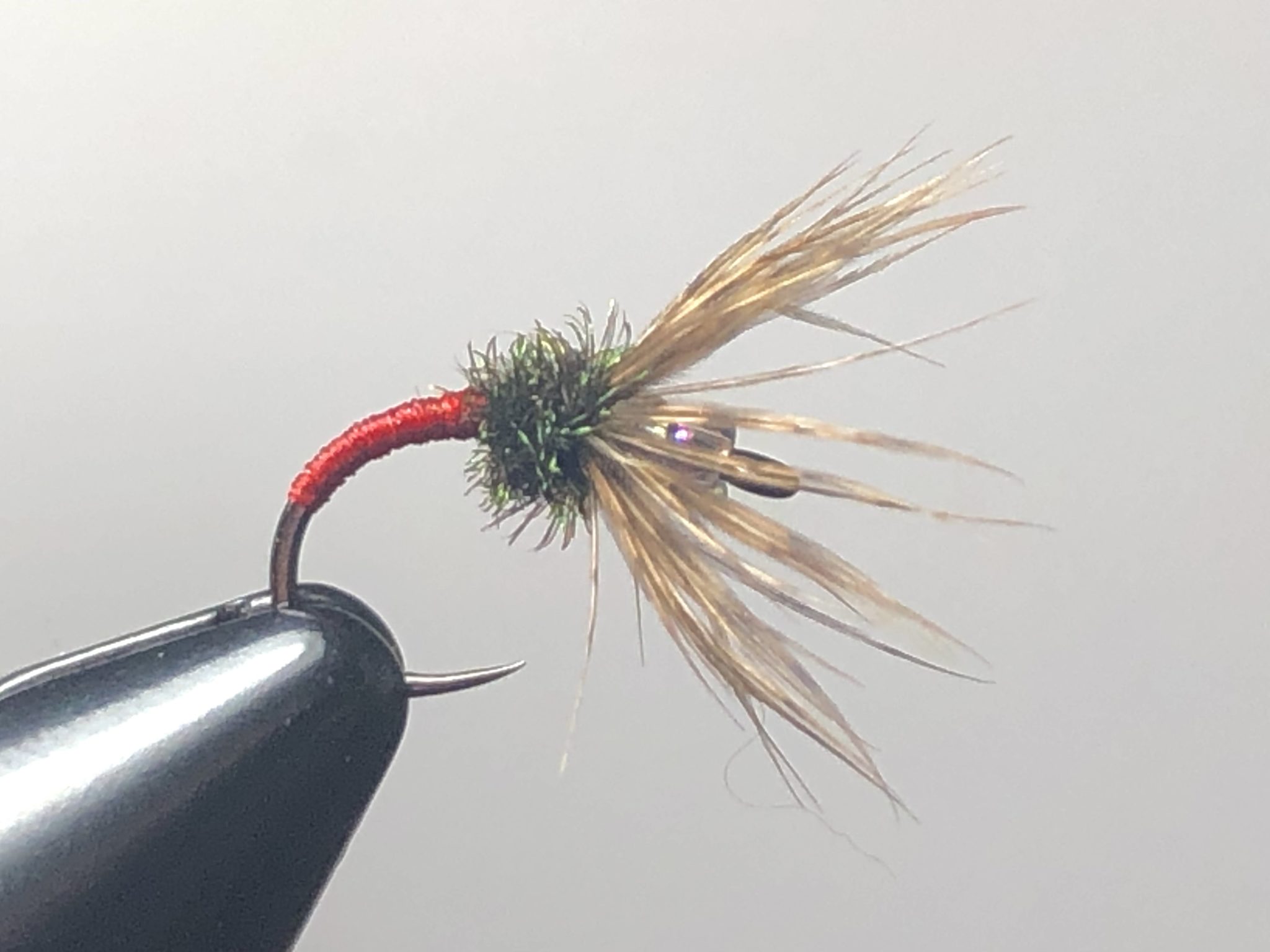 I didn't invent this fly–just made a variation of it by using two glass beads for the head instead of thread. This is my go-to pattern most of the time. It has all the qualities that make a pattern attractive to fish: flash, movement, iridescence, contrast, and variegation. Plus, red is one of the colors trout can see best and (I believe) triggers their predatory instinct. I fish it both in an upstream dead drift and in a downstream pulse. Watch a video on how I tie it.
Hook: Firehole Sticks 316, Size #12
Beads: 2 Crystal Pearl Glass, Size Small
Thread: UNI 8/0, Red
Hackle: Pheasant or Partridge
Thorax: Peacock Herl
Abdomen: Red Thread
Calligraphy Brush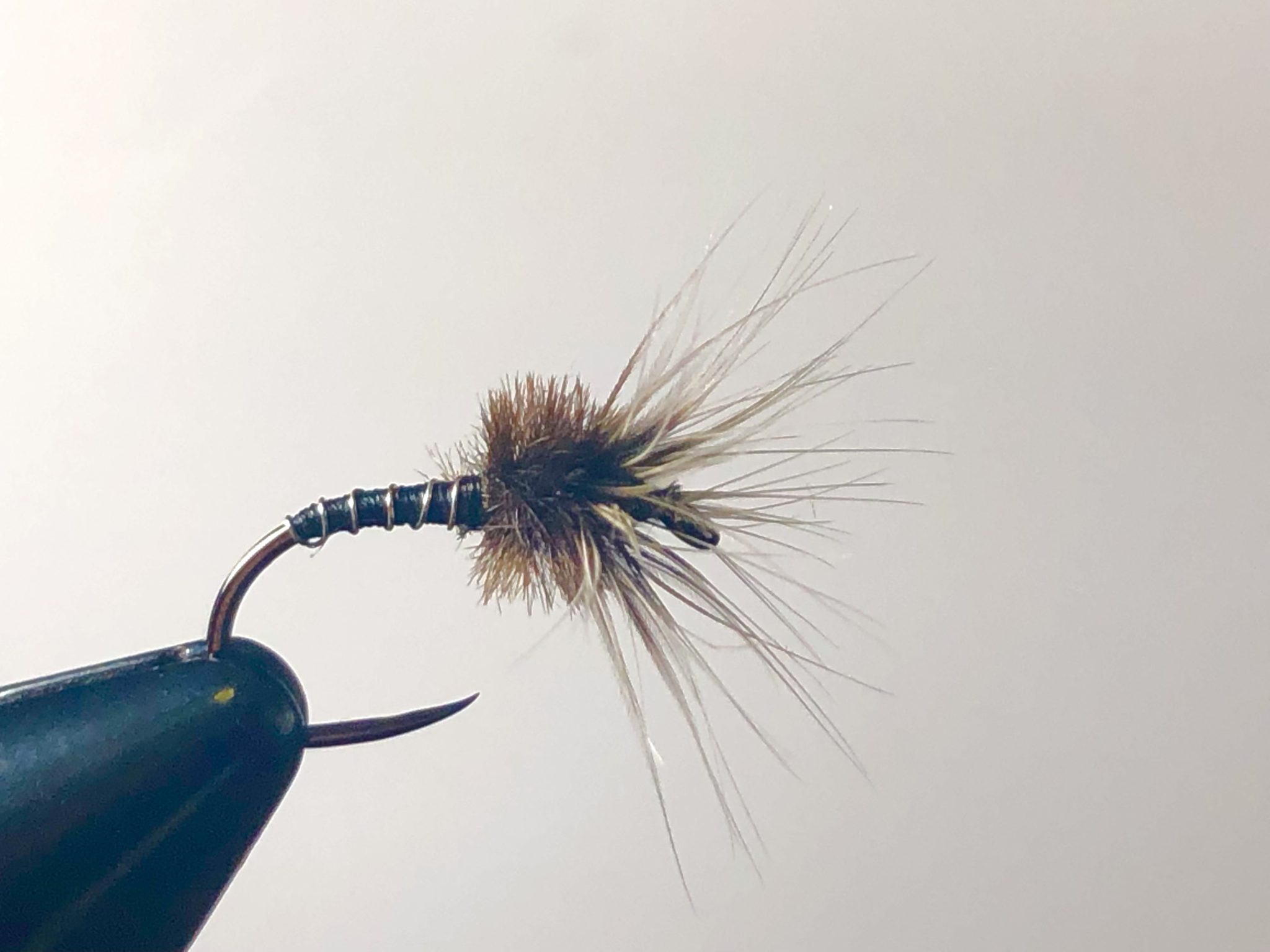 Many Japanese flies like the Takayama above use peacock herl for the thorax. One day I ran out of peacock herl and substituted ostrich herl. It worked! The dark grey hearl and the black center of the Brahma Hen hackle blend together to form a "focal point" the fish can easily key in on. It doesn't have as much motion as the Takayama (because of the stiffer, shorter hackle), and so I typically only fish it in a dead drift. While it's not meant to impersonate anything, if I had to guess, I'd say the fish probably take it for a small, black stonefly.
Hook: Firehole Sticks 633, Size #12
Thread: Uni 8/0, Black
Ribbing: Sm Silver Wire
Hackle: Whiting Brahma, Silver Badger
Thorax: Grey Ostrich Herl
Abdomen: Thread
Clear Creek Kebari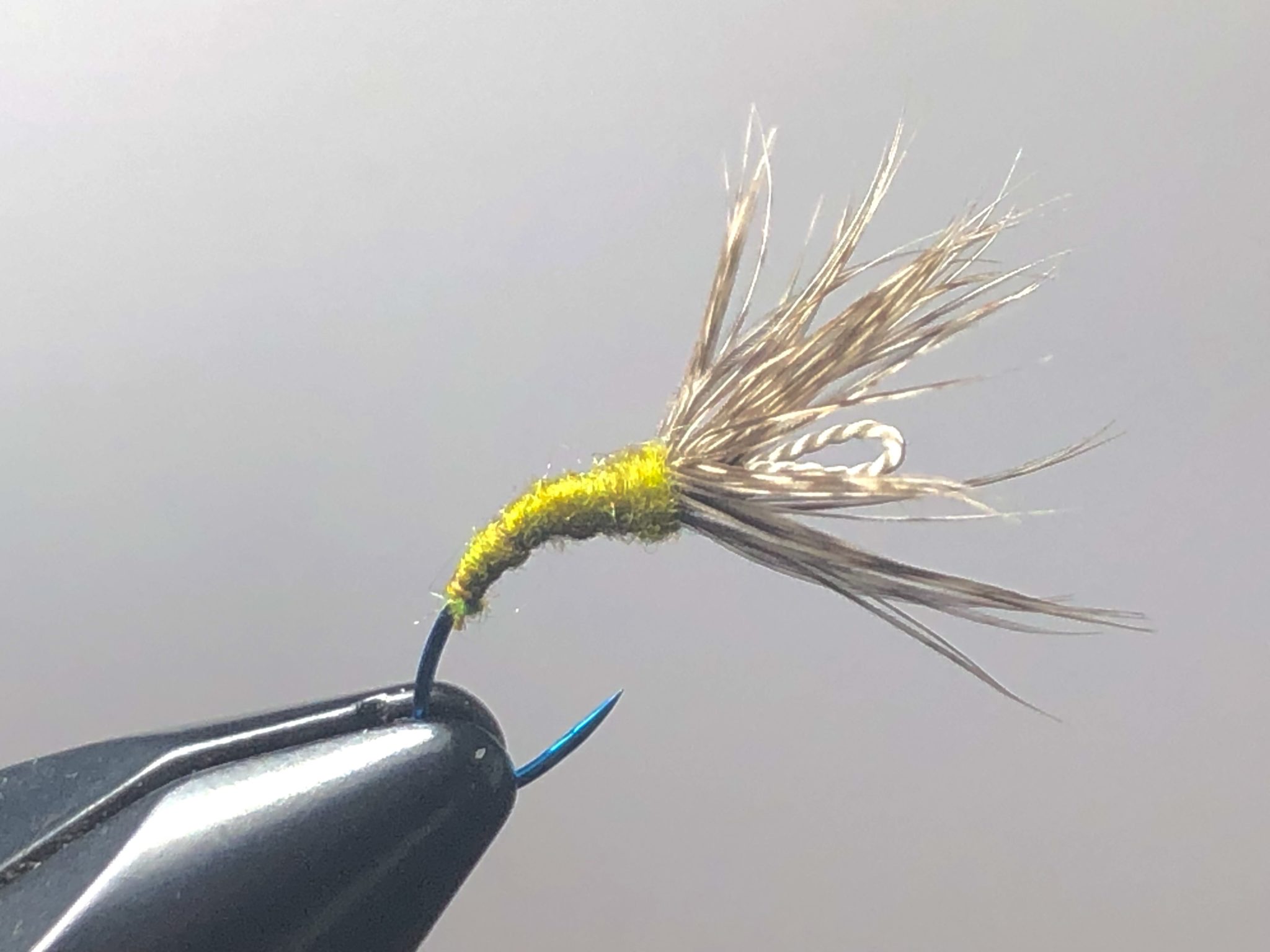 This one is a bit of an oddity. It's a strange color combination of bright green, blue, and white. It's looks like nothing in nature. I'm not sure what the impetus was behind it, but I tied a couple of them when I was first experimenting with eyeless hooks and took them down to my local stream, Clear Creek. This stream is brimming with caddis and I thought the body color would work but was worried about the "unnatural" blue hook and white eye might be a put off. I was wrong. I caught 20 trout out of one large pool on a downstream pulse even though there was no hatch. I was shocked but you can't argue with results. So as soon as I got home, I tied up a dozen more and granted them a permanent place in my fly box. It remains a great producer. I almost never fish it in a dead drift. I think the magic in this pattern is the motion so I fish it downstream and pulse it to give it a swimming motion.
Hook:  Gamakatsu Amago, Blue, Size 7.5
Eye:  #2 Silk Bead Cord, White
Thread:  Uni 8/0, Olive Dun
Hackle:  Whiting Brahma Hen, Silver Badger
Body:  Antron/Hare Blend Dubbing, Caddis Green
Japanese Lantern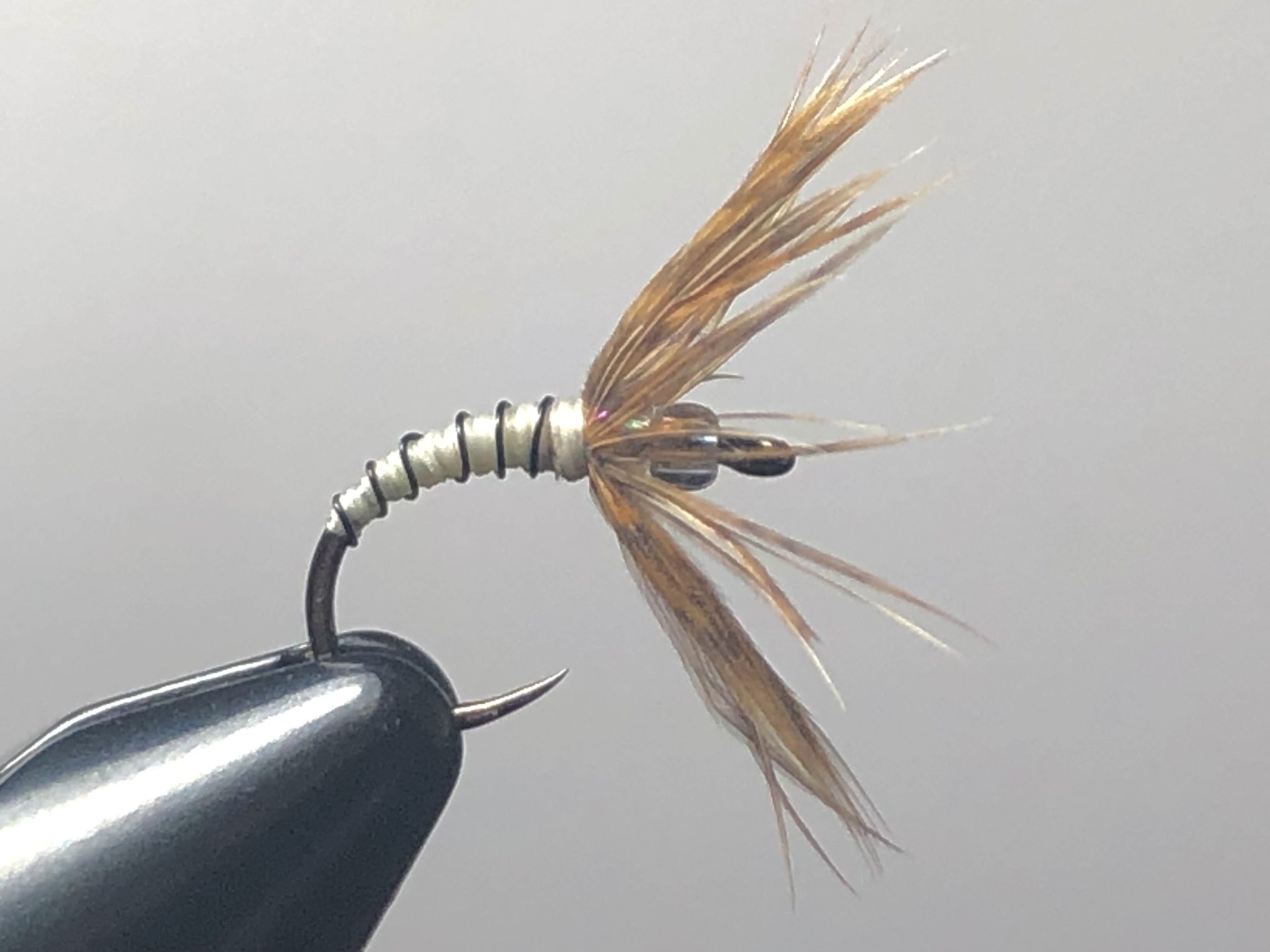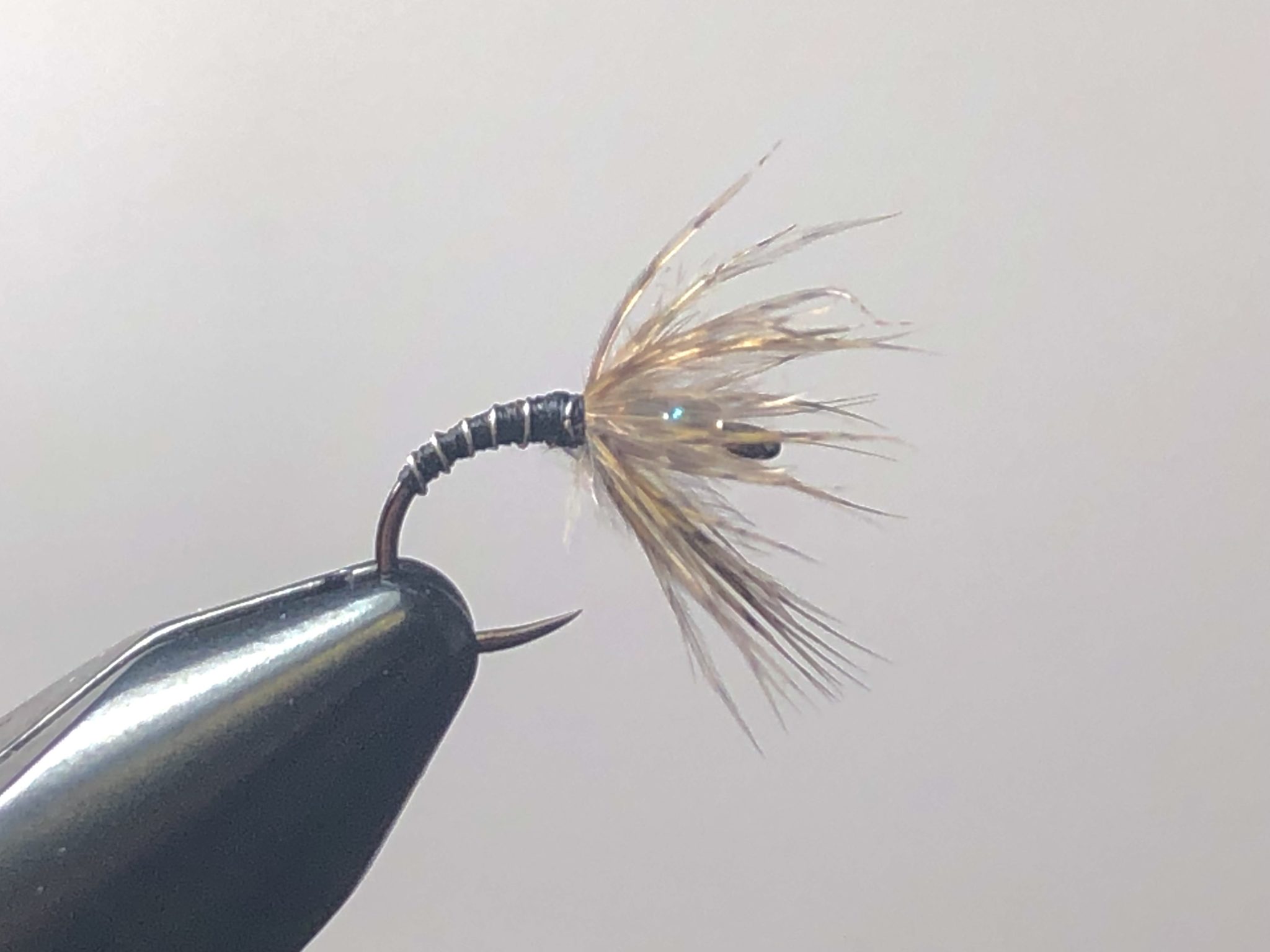 My original Japanese Lantern used pearlescent Mylar for the head, but I recently updated it to use two glass beads instead. That little extra weight makes it sink faster, yet it's not so heavy (like a tungsten bead) to be a struggle to cast with a tenkara rod. I tie them in two versions: light and dark (which I call "lit" and "unlit") for differing water visibility and substrate color. This is a very versatile pattern and I have success with it both in dead drifts and downstream.
Hook: Firehole Sticks 316, #12
Head: 2 Small Crystal Pearl Glass Beads
Thread: UNI, 6/0, Black (Unlit) or White (Lit)
Ribbing: Small Copper Wire, Silver (Unlit), Black (Lit)
Body: Thread
Hackle: Pheasant, India Hen, or Partridge
Futsu Kebari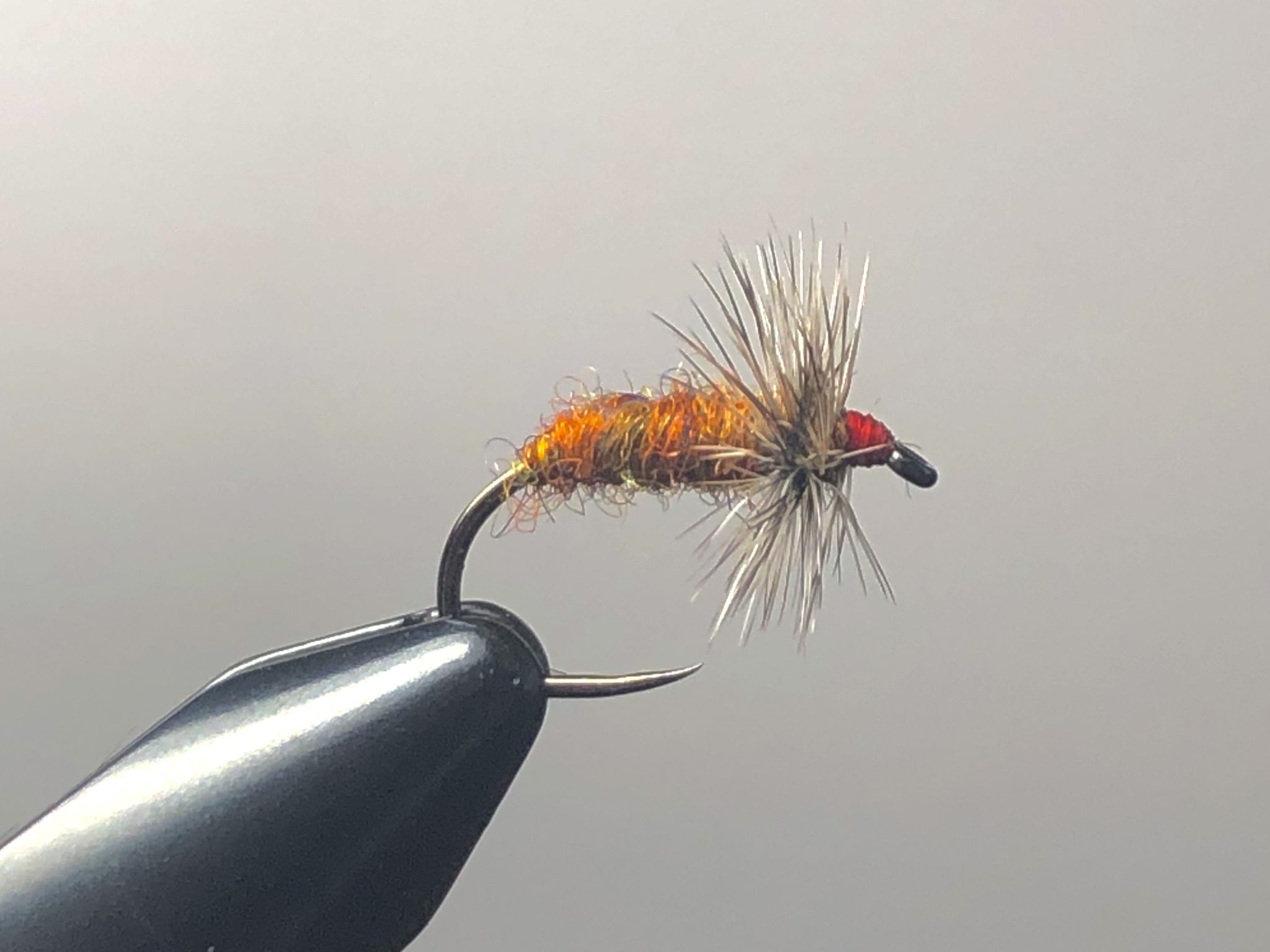 Again, I did not invent this fly but made some minor variations to it. The first is that I use shorter hackle to hydrodynamically reduce the resistance of the hackle fibers that would impeded its sink rate. The other is that I added lead wire for an underbody to improve the sink rate. The original version from Japan was unweighted, but I carry both depending on how deep I need to get down. I've had better success with this fly fished in an upstream dead drift, but will sometimes fish it down stream. There's not much motion to it, but I think it has a good profile that could easily pass for a variety of species.
Hook: Firehole Sticks 633 #12
Thread: Uni 8/0, red
Underbody: 0.025 Lead Wire, 6 or 7 Wraps (optional)
Body: Shetland Spindrift Yarn (color of choice)
Hackle: Grizzly, one size smaller than the hook size
So those are my 5. They're all easy and inexpensive to tie, but I'll put them against the most complicated and expensive pattern you can get from the fly shop. As I always say, "the best flies are expendable." I have no trepidation about throwing any of these into the snaggiest of places, which I know other anglers wouldn't for fear of losing their $5 fly. And that gives me an advantage. I can put my fly right there and if I lose it it'll take me 2 or 3 minutes to tie a replacement (for cents).
What are your top patterns for tenkara?