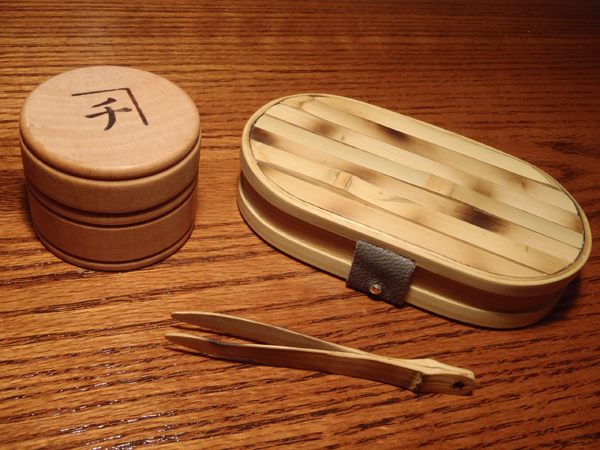 I just got a package in the mail from Tenkara Fly Shop and am so excited that I couldn't wait to share it with you!  If you want to see some of the coolest, most minimalistic, gorgeous fly boxes, read on…
Bamboo & Cedar Fly box
The first box is my favorite and is unique for several reasons. One thing is the shape. It's rectangular like most boxes, but has rounded edges that immediately make it stand out. The main body is made of cedar with a gorgeous bamboo veneer on the lid.
This is a 3 compartment box with the company's logo burned into the inside of the lid (a nice finishing touch).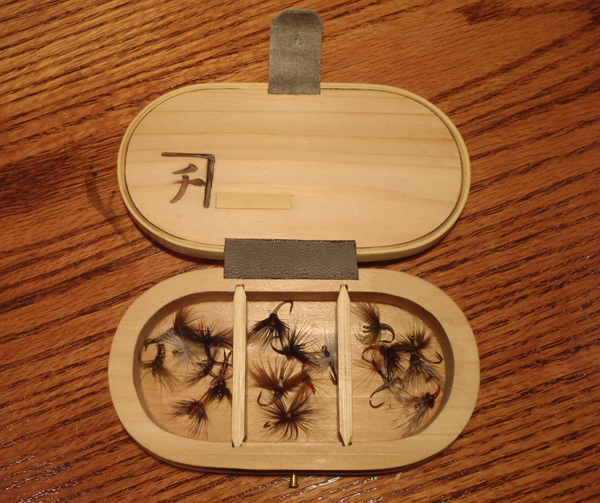 Probably the most unique feature is the leather hinge and latch. The latch is a small strip of leather with a hole punched in it which you fasten to a brass peg on the front. I haven't seen this design before and really like the way the leather plays with the cedar and bamboo to create a rustic looking box. I had a concern about the durability of the leather (leather wears out after all). But I talked to the maker and he assured me that it can be easily replaced if it wears out.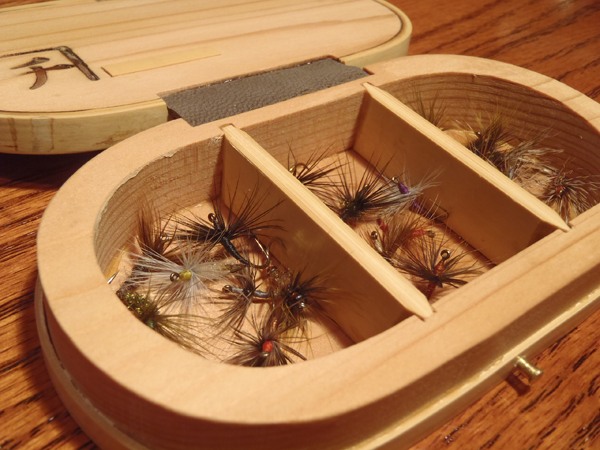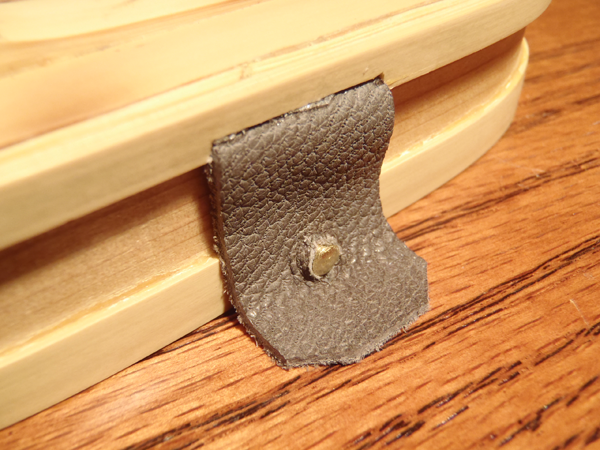 A nice bonus is that bamboo tweezers are included to make it easier to select flies. The sakasa kebari I fish are large enough to be easily picked up with my fingers so I probably won't use the tweezers but they're so cool, I'll find another use for them.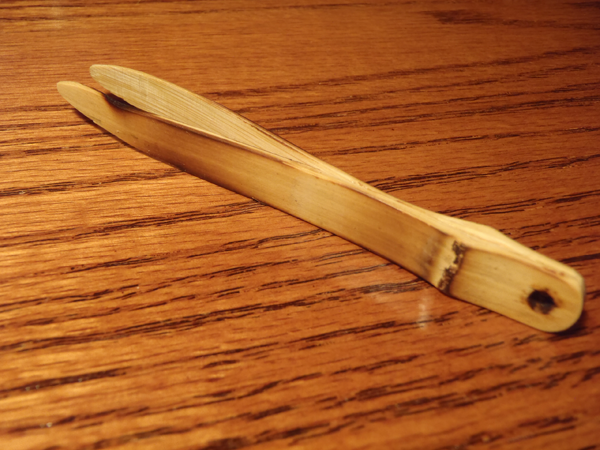 Each box is hand crafted meaning two things: Each one will be one-of-a-kind and with slight variations and imperfections, embraces the concept of wabi sabi.
Aside from Dr. Ishigaki's fly box, this is probably the most beautiful one I've ever seen. I'd have a hard time abandonning my Rick Setina fly box so maybe I'll alternate or take this one out on special occasions. It's just too cool to sit on a shelf.
For more information, or to get one for yourself, click here.
Round Wooden Box
The second box is a small round "pill" box. You can't actually buy this one, but you can get one free if you order a dozen flies from Tenkara Fly Shop. It features a friction-fitting lid with the company's logo burned into the top. This would be good as a very minimalist box, but the shape and size would make it awkward to fit in my chest pack. So, I'll probably use it at my fly tying desk instead. At the very least, it's very creative packaging and makes a great (and functional) decoration.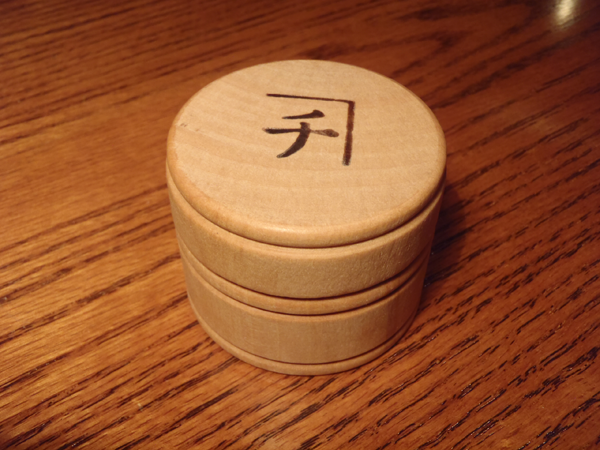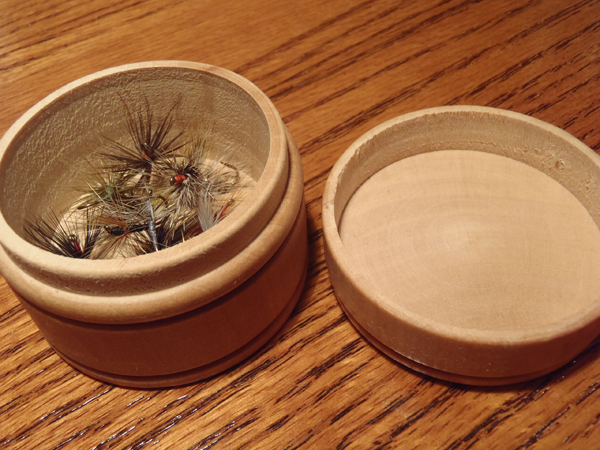 A lot of tenkara gear sellers have cropped up recently and a lot of them are the same. It's refreshing to see a company come out with truly unique tenkara gear and I look forward to seeing what else Tenkara Fly Shop comes out with in the future.