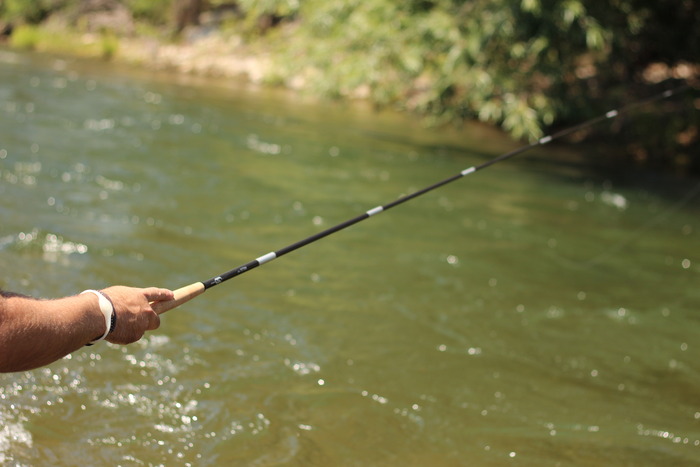 Further proof that tenkara is steadily growing, a new online retailer is about to enter the market. Tenkara Rod Co. has just launched a Kickstarter project to get their new line of tenkara rods off the ground. And based on their backing so far, it looks promising.
Tenkara Rod Co. will initially offer two 12 ft. rods–the "stiffer" Teton and the "softer" Sawtooth. Both rods weigh in at 3.4 ounces.  Check out the video below for more info:
These guys seem very down to Earth and to really "get" tenkara.  While I haven't actually field tested their rods, they appear to be of good quality with good research, high quality components, an a very nice looking rod tube.
As an incentive, the company is offering a complete package including a rod, line, and line spool for just $120 to backers of the project.  This would be a great deal for anyone looking to get into tenkara or looking for a good gift for the fly angler that has everything.
To help fund this project and get in on a good deal (I'm assuming prices will go up once they're officially launched), visit the Tenkara Rod Co. Kickstarter page.  Also, you might want to check out their Facebook page to keep up on developments.
The fact that Tenkara Rod Co. is using crowdfunding to launch their business tells me that they're hip, innovative, and social media savvy enough to succeed in a crowded niche market and I'm excited to see what they come out with.  This is definitely a company to keep an eye on.