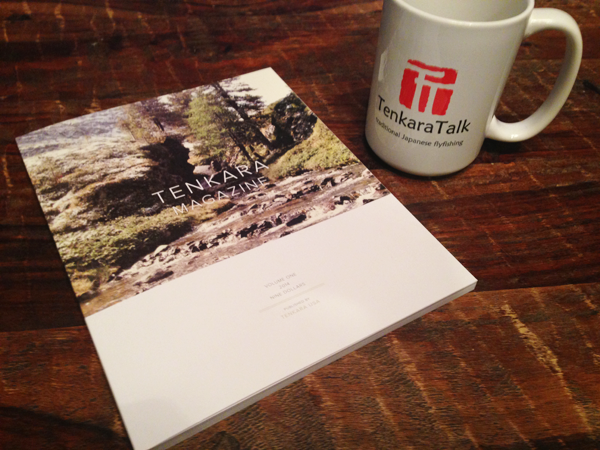 In case you missed the memo, the world's first tenkara-only magazine is here! Created by Tenkara USA, the magazine is a very high quality 112-page publication featuring well-written articles and great photography from a lot of names you'll recognize if you've been fishing tenkara for any significant amount of time. The wide range of topics includes interviews with famous tenkara anglers, instructions on how to tie knots, fly tying tutorials, how tos, and even some tenkara philosophy (just to name a few).
My contribution to the mag was an article called "Ten Techniques for Tenkara" and was beautifully illustrated by prominent tenkara angler Anthony Naples (who was also instrumental in putting together the content). Many people complain that there's a lack of information on presentation techniques in the tenkaraverse so my intent was to try to fill in that gap a bit.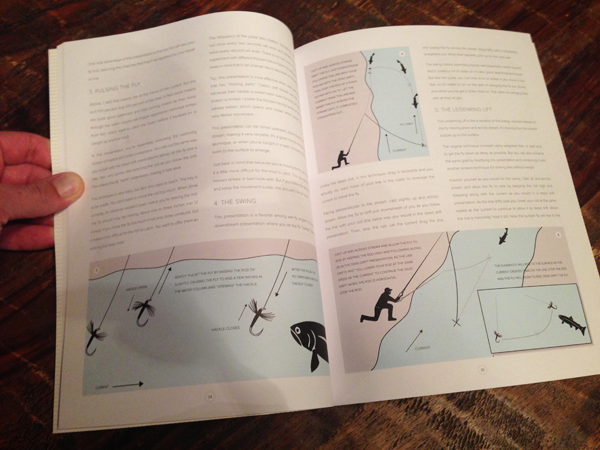 There is so much information between the covers that I would almost consider this a tenkara "manual" rather than a mere "magazine". It could easily serve as a guide that the beginning tenkara angler could refer back to again and again to hone their skills. My only nitpick is that the print is a little small and difficult to read. The cover says "Volume One" so hopefully, the typeset size is something they'll improve in volume two and subsequent editions.
While I have very little nostalgia for print materials and probably 99% of the content I consume is digital, I have to admit, it's nice to hold a physical tenkara publication in my hands. In a way, I feel it helps further validate tenkara's place in the flyfishing world and will help spread the word about this great sport. This will be a nice magazine to curl up with fireside during the cold winter months or when you've got to turn your electronics off on takeoff and landing.
To see the table of contents or to get a copy for yourself, visit the Tenkara USA store.
UPDATE: I just noticed there is a mistake in my article. On page 36, There should be a title called "Sutebari" below chart #6. Also, the following paragraph is missing:
"Sutebari is a very interesting and unique presentation practiced by tenkara experts in Japan.  It might seem a little strange at first but if anglers can catch fish with it on the overfished streams of Japan, then it would seem to have merit."
This omission throws the numbering off and makes it look like there are only 9 techniques shown, but in fact, all 10 are there.