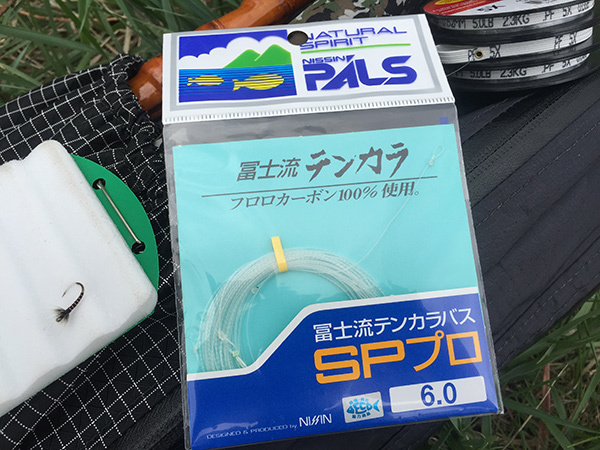 Every time someone asks me to try out a new tapered tenkara line, I always say the same thing: "I'm a level-line guy". But, because of my STGA ("Severe Tenkara Gear Addiction), I always accept, and am always reminded of how easy tapered lines are to cast. So when Chris Stewart of Tenkara Bum asked me to try out the new Nissin SP Pro line, it was the same old story.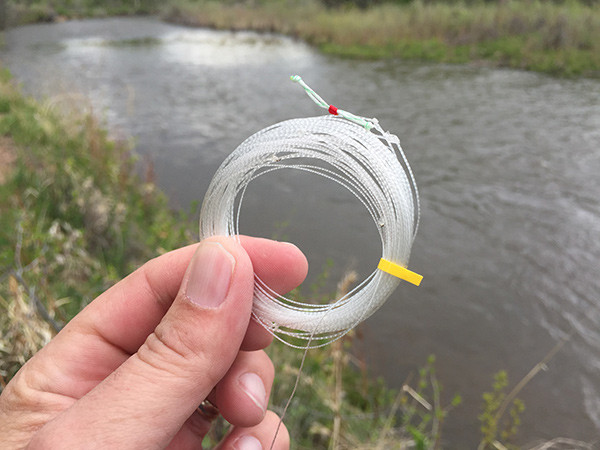 The SP pro is a multi-strand fluorocarbon line (as opposed to the more ubiquitous nylon tapered tenkara lines). Since fluorocarbon is heavier than nylon, this means a couple of things. First, it casts "like a bullet" (in Chris Stewart's words). Turnover is excellent and it's extremely easy to cast. Second, it will sink faster than nylon. So it's probably better suited to fishing wet flies than dry flies. But if you're fishing dry flies, you're probably already using a nylon line. If you really wanted to fish the SP Pro with dries, a quick rub down with floatant would do the trick.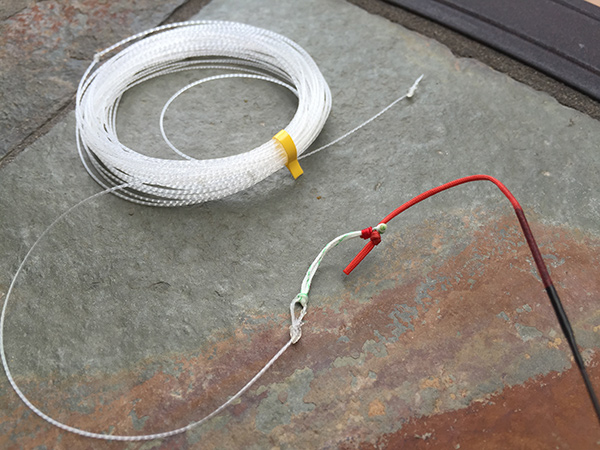 One curious thing about the SP Pro is that unlike most tapered lines, it doesn't use a girth hitch connection to the lilian. Instead (and this is a little tricky to explain), there's a big loop at the end (just like any other tapered line where you would do a girth hitch) but there's a sliding band of red thread in the middle. What you do is thread the lilian through the open loop and slide the band taut against the knot in the end of the lilian. At first, I thought this was odd, but it's actually a little easier than doing a girth hitch. And removal is just as easy. Simply slide the band back and pull the lilian out.
On a side note, red probably wasn't the best color choice for the band. Since most lilians are the same red color, it's difficult to discern the band from the lilian so it's easy to get confused about exactly what to pull on when you want to remove the line. A quick fix would be to color the band with a Sharpie marker so it contrasts.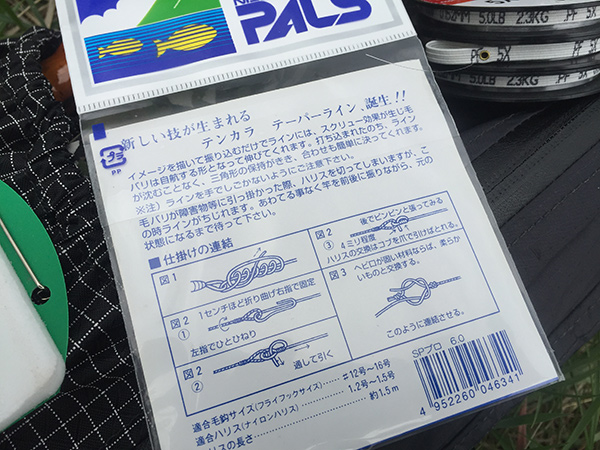 I got the 6-meter version because I like longer lines, but it's also available in 3.3, 3.6, 4.0, and 4.5 meters if you prefer shorter lines.
Pretty much every product I've tried from Nissin has been solid, and the SP Pro is no exception. It's nice to see so much quality gear coming from Japan. If you're a tapered line fan, this line is worth checking out. Get more info or buy one in the Tenkara Bum Store.