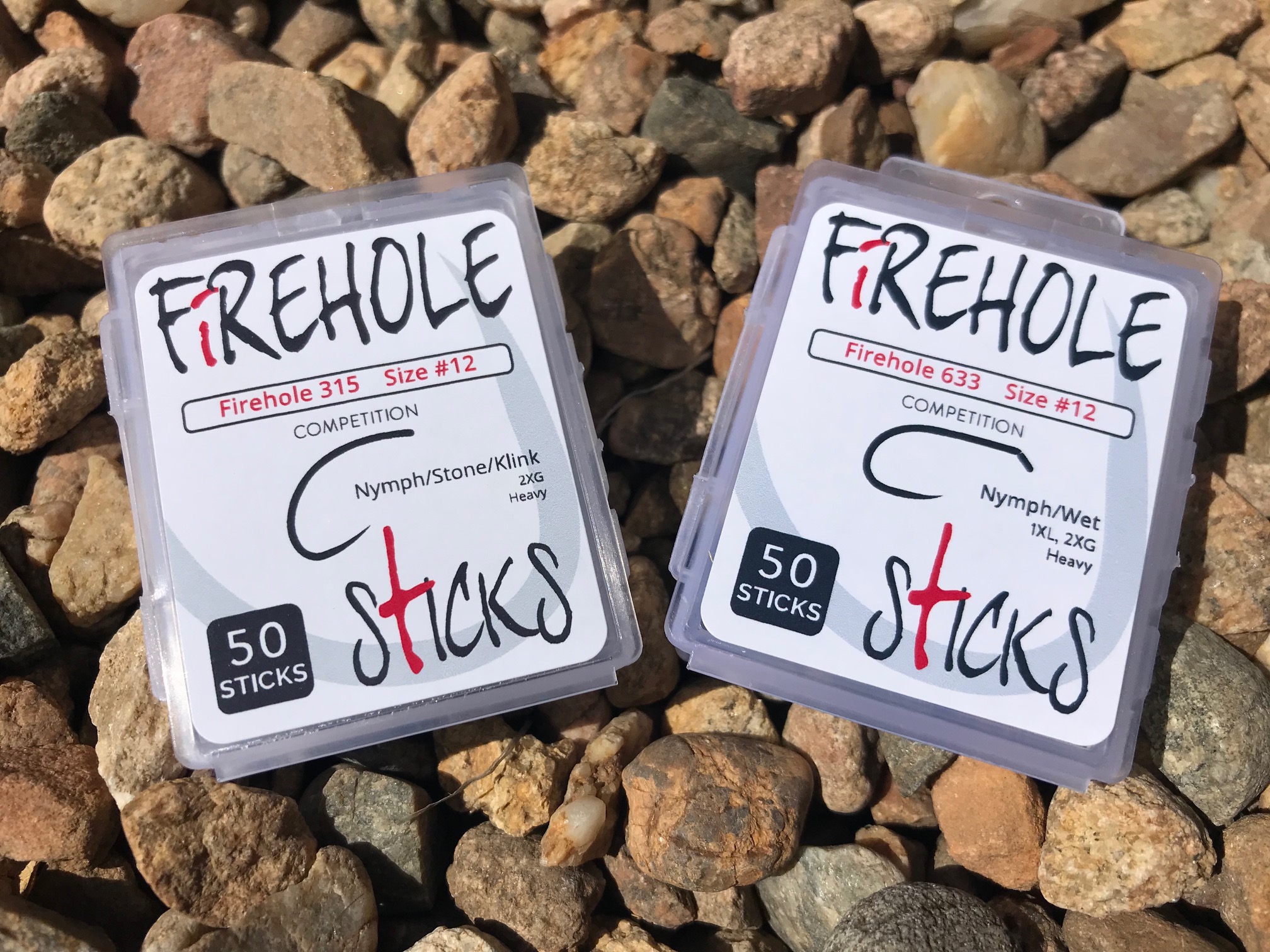 Over the course of my fly tying career, I've had the opportunity to try out a lot of hooks, and like many tiers, I've settled on a few favorites: the TMC 2457, TMC 2499 SPBL, Umpqua Competition Hooks, TMC 2488, TMC 100 (just to name a few). But I always like to experiment with new hooks when they come out. I recently came across the Firehole Sticks from Firehole Outdoors and knew I had to give them a try. And I'm really glad I did.
I ordered them directly from Firehole and even with the shipping, the price was amazing ($10 for 50 hooks at the time of this post). I'm not sure if that's just a temporary promotion or not, but I was pleasantly surprised by the price-to-quantity ratio as compared to other brands. But check their website for the most current prices.
I ordered a 50 pack of the model 315 in size #12 (a curved nymph hook with a 2x gape) and a 50 pack of the model 633 in size #12 (a 1X straight nymph hook with a 2X gape). Both are heavier gauge wire to help the fly sink faster.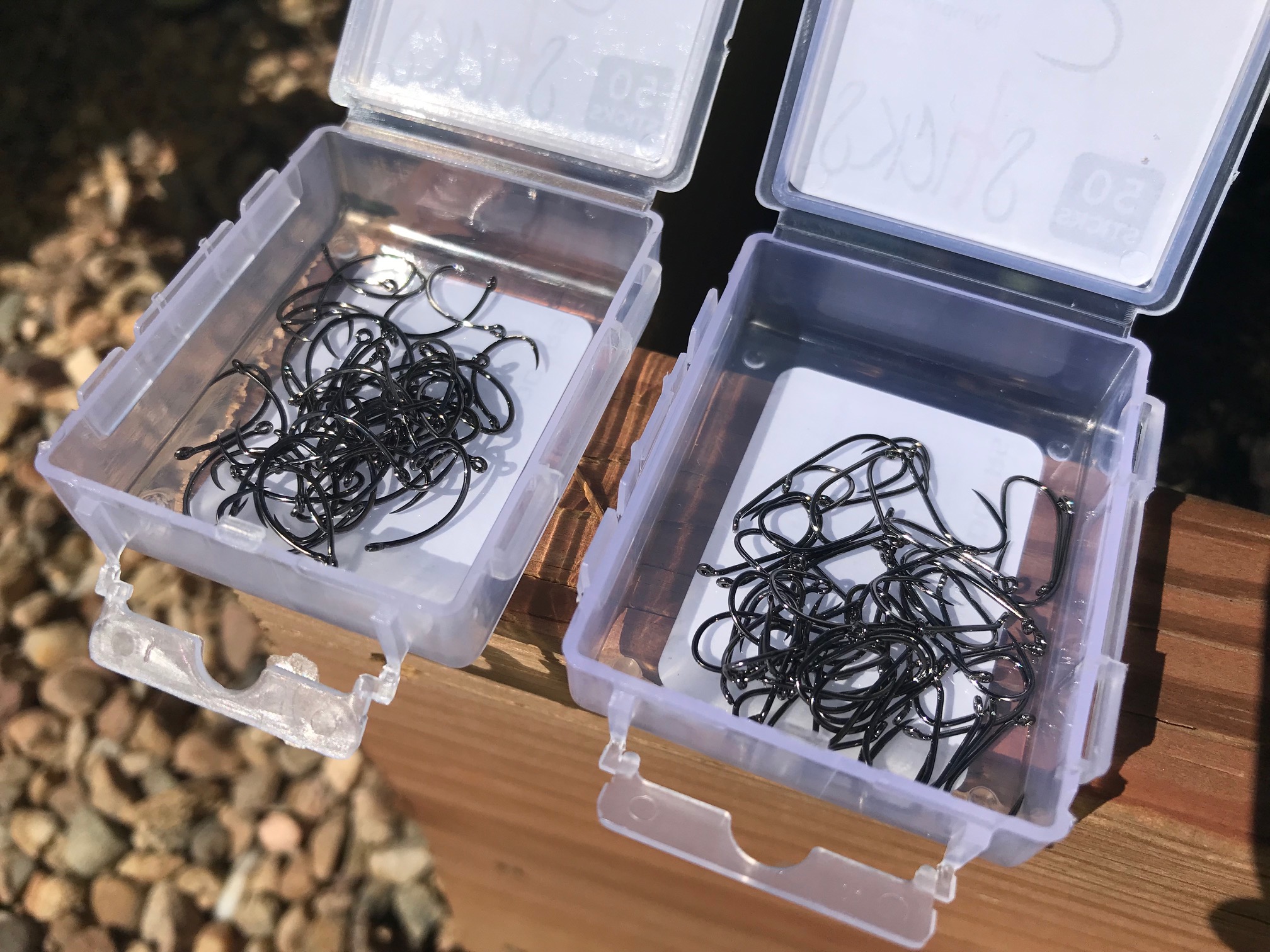 I'm impressed with these hooks for many reasons. First of all, they're really sharp. That's obviously an important quality in a hook, but is something I find curiously lacking in a lot of brands. Overall, they're solid–very strong steel that won't pull out and a sexy black nickel finish. I'm not sure the black finish factors into catching more fish in any way, but for those of us who tie just as much for ourselves as we do for the fish, it's a nice canvas to paint on. I just like the way my flies look on these hooks.
Also, they're barbless. I fish 100% barbless (yes, even in saltwater) and while I don't mind crimping down the barbs on barbed hooks, when tying dozens of flies at a time, I'll admit it's nice to be able to forgo this step. In case you missed my post on why it's to your advantage to always fish barbless, here is my reasoning.
Here are a few examples of flies I've tied on Firehole Sticks so far (and you'll likely be seeing more in my future posts.
Zenmai Stiff Hackle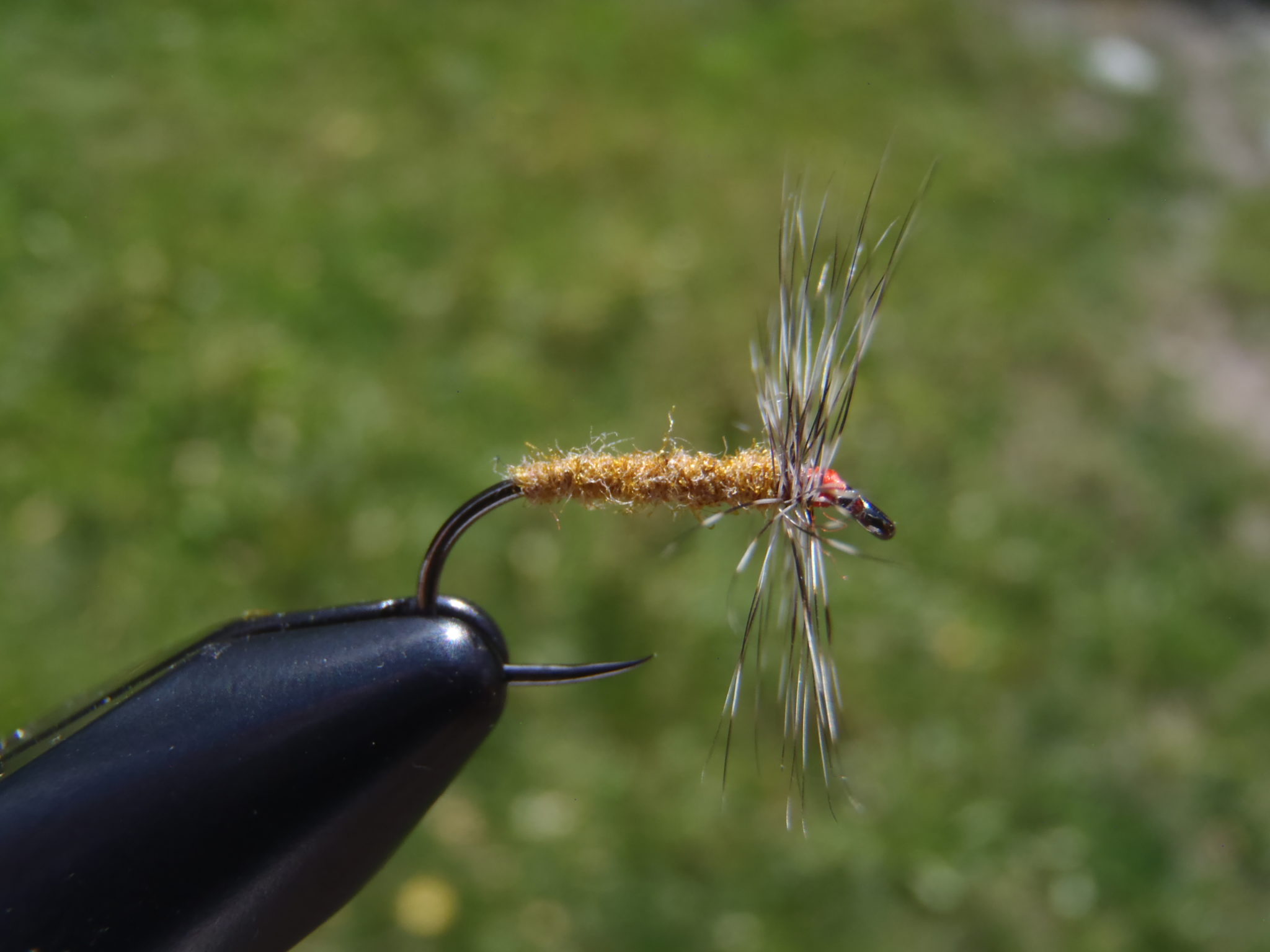 Double Glass-bead Takayama Sakasa Kebari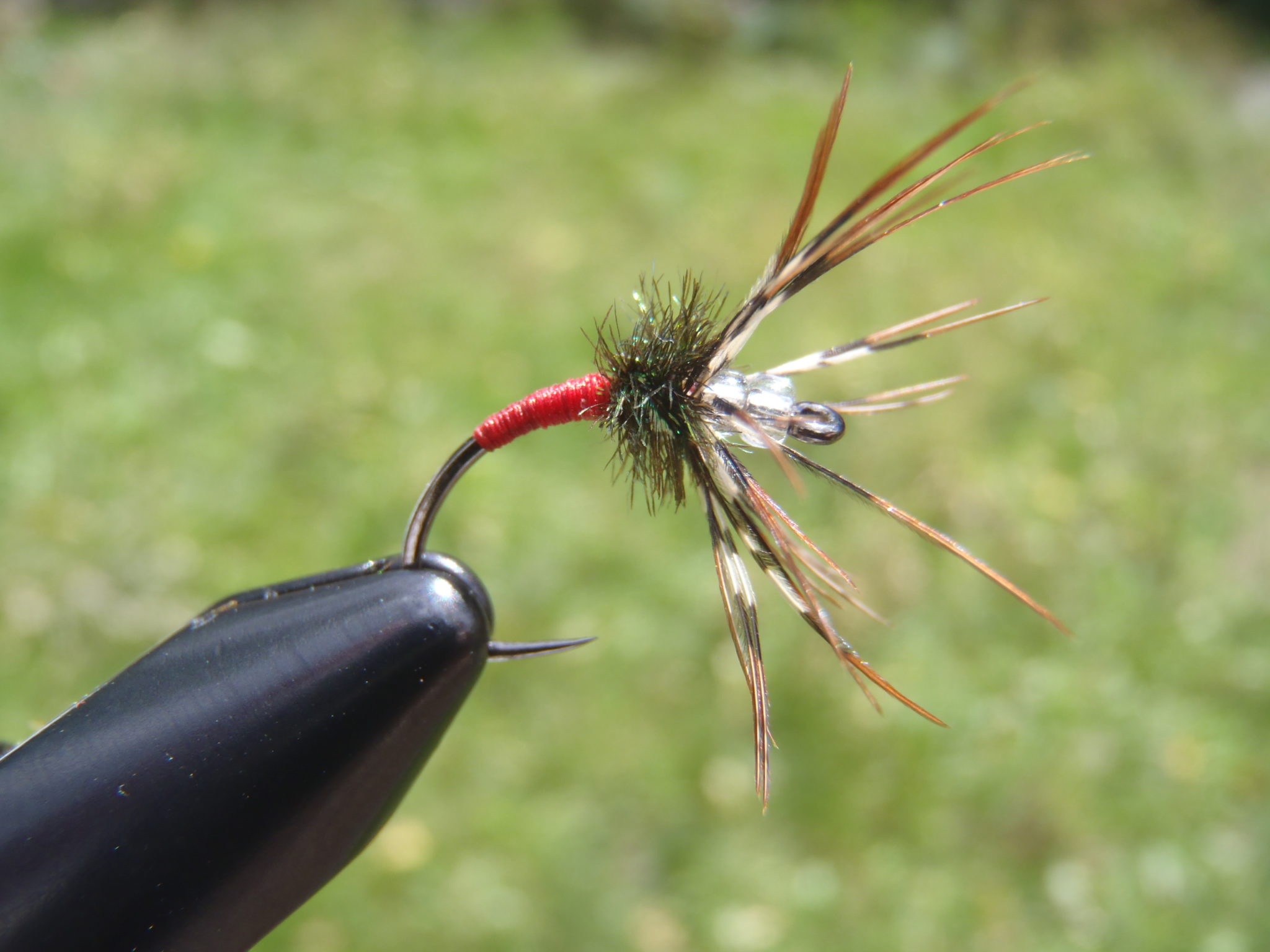 Utah Killer Bug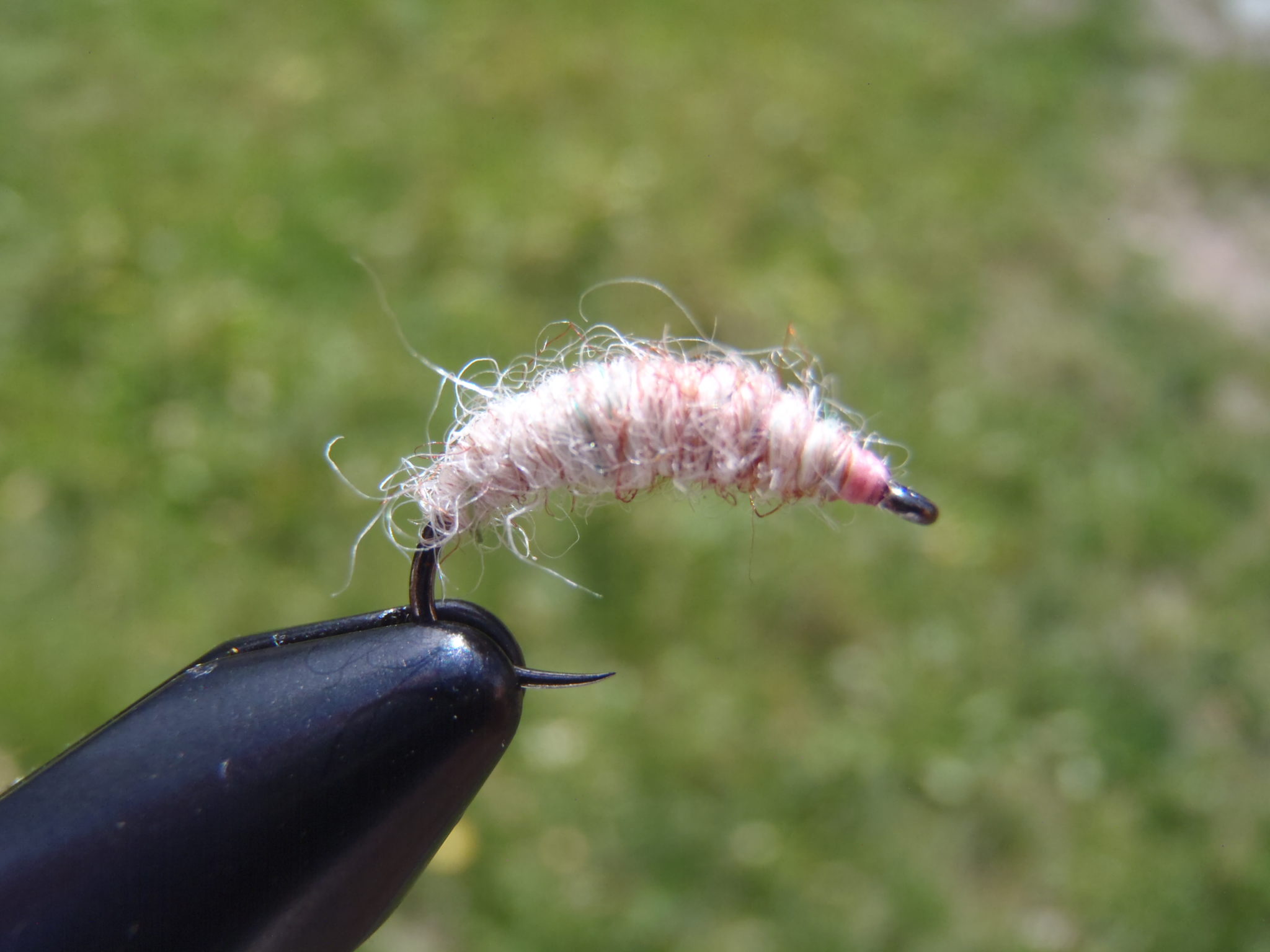 As a nice little bonus, they also included a free sticker and a handwritten "thank you" note on my invoice by the owner of the company. That might seem insignificant, but in this age of mass production, it's nice to see a company that pays attention to detail and values adding a human touch to their service.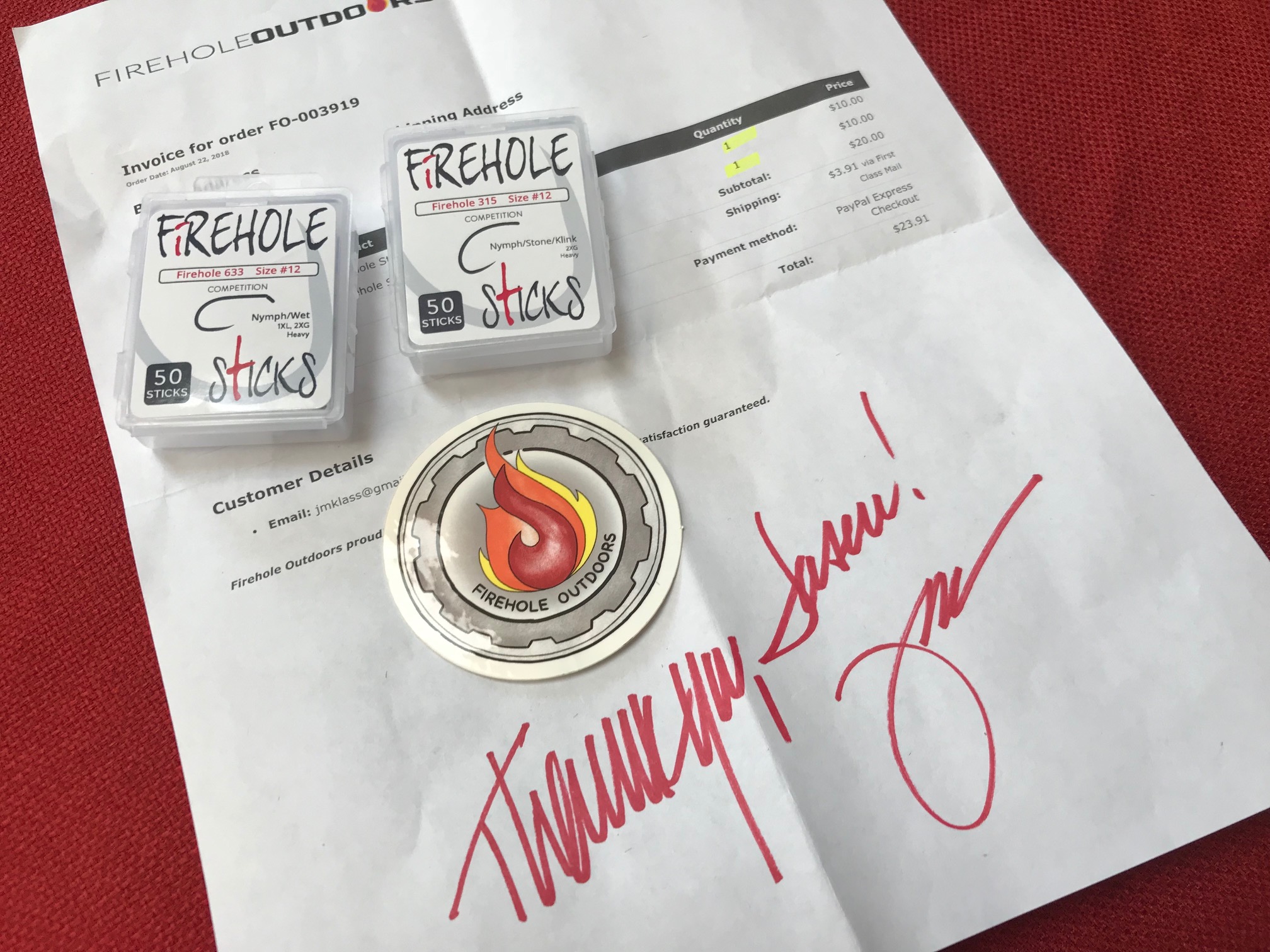 I'd like to try out some of their other styles too so I'll definitely be ordering more soon. If you'd like to see the full lineup, specs, and current prices, check out the Firehole Outdoors website here.