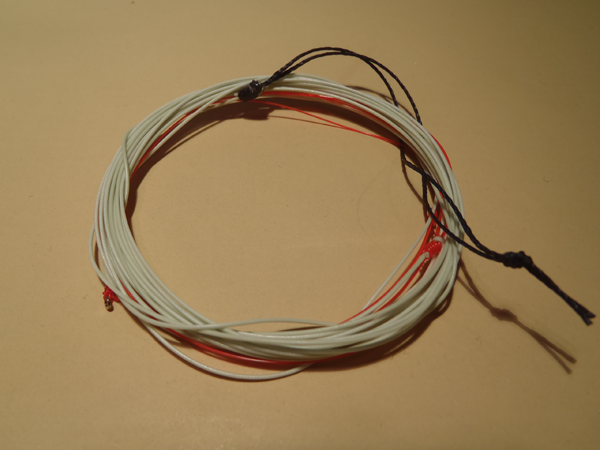 While fluorocarbon has proven itself to be the ideal material for tenkara level lines, its density makes it sink.  When using subsurface flies, this is an advantage.  But when fishing dry flies or other techniques, it can be a real drag–literally.  Having the line underwater can prevent you from getting a drag-free drift or even pull a floating fly under (which always seems to happen at the perfectly wrong time).  An alternative is a nylon line.  But level nylon is harder to cast and furled nylon lines don't "float" as much as they "don't actively sink as much as fluorocarbon".  Many have been searching for a tenkara line that really floats–the way a western fly line does.  And with the release of the new floating lines from Rigs Adventure Company, the search might be over.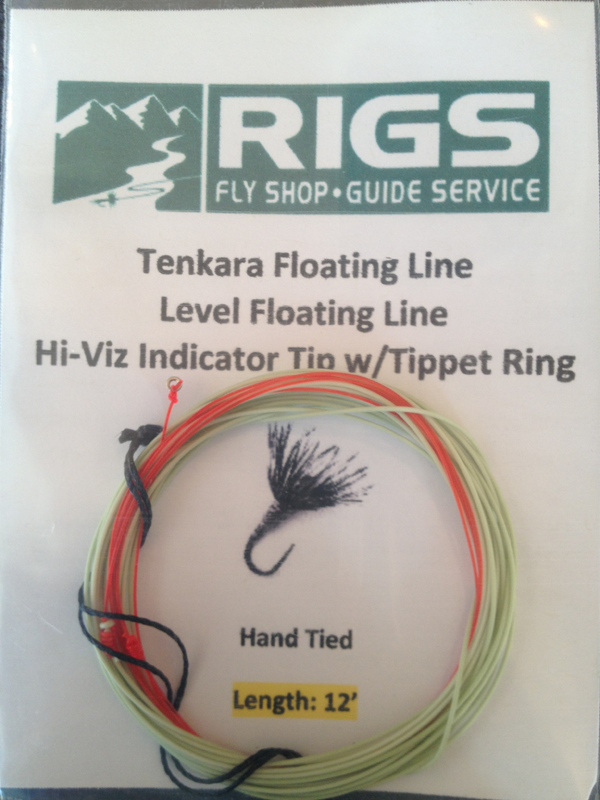 After a year and a half of testing, Tim Patterson and Matt McCannel from Rigs have come up with a real, floating tenkara line.  You might ask why that's so extraordinary when floating fly lines have been around for decades.  It's true that some people have cut up floating fly lines and used them for tenkara.  But they were designed to be cast by much shorter, stiffer rods in a totally different application.  It's hard to get just the right line cut up just the right way to perform well and not overpower the comparatively whippy tenkara rod.  And, it will be expensive.
You could also try floating running line but most floating running lines sold today are still too thick to be cast well with a tenkara rod.  They're not designed to be cast on their own.  They're designed to be pulled through guides by a shooting head.  So that's not ideal either.
But it appears Tim & Matt have finally cracked the code.
At first glance, this new line looks and feels like a western floating line.  And it is.  It's just extremely thin.  But using a PVC based line is the key to its great buoyancy.  It floats just like any standard WF or DT floating line and is a visible (but not garish) light blue/green color.
At the tip, there is a 2′ section of red Amnesia for strike detection that is tapered in two steps for better turnover.  Amenesia was a good choice since it's nylon and won't defeat the purpose of having a floating line as would using sinking fluorocarbon.  Still, I wonder why a high vis section is needed at all.  If you're fishing a dry fly, you should be watching the fly, not the end of the line.  Of course, I'm assuming this line was developed primarily for dry fly fishing (which may not be the case).  Perhaps the section of Amnesia is meant to make it more of an all purpose line that just happens to fish dry flies better than sinking lines.  At any rate, the large knots in the Amnesia make it highly visible in a range of different lighting conditions so if you do fish subsurface with it, you won't have any problems knowing when a fish strikes.
At the end of the Amnesia is a tippet ring.  As I've stated many times, I'm not a big fan of tippet rings so the first thing I did was cut it off and tie a stopper knot so I could use my slip knot connection.  Of course, if you like tippet rings, then you'll be happy with it out of the box.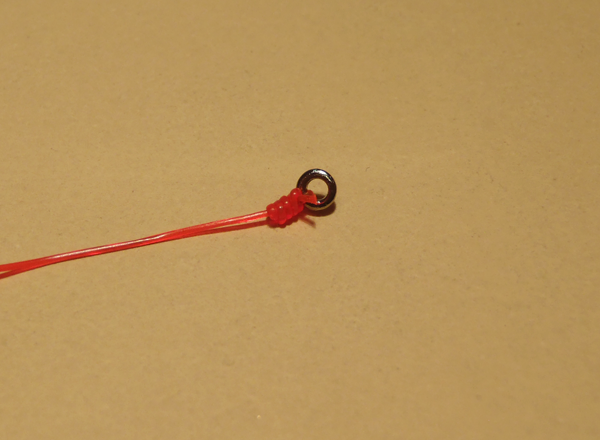 The line is connected to the lilian with a girth hitch and a transition loop–the same connection you find on most furled tenkara lines.  This has always been my favorite method for connecting line and I'm glad that's the one they incorporated.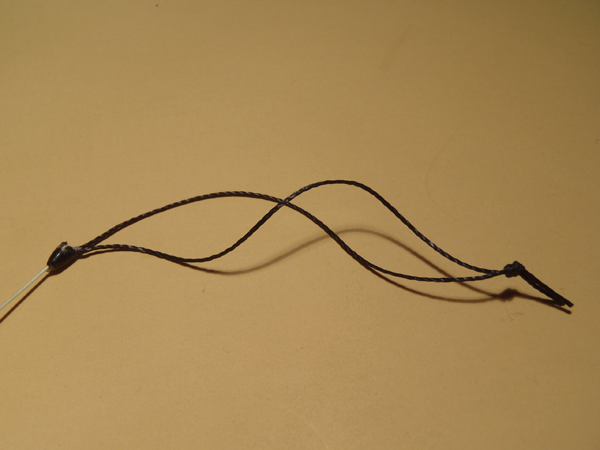 Overall, the performance of this line is spectacular.  It's unlike any other tenkara line I've cast.  Turnover is excellent even in the wind, yet it can make very delicate presentations of dry flies when you need it.  You can really feel the different components working together in harmony to deliver a good cast.  It's hard to describe–you really have to feel it.
One question that came up for me during testing was about maintenance.  If it's made of "regular" fly line, do I have to clean it like "regular" fly line?  According to Matt McCassel, the answer is no.  And this was good news for me.  I remember spending inordinate amounts of time cleaning and dressing my expensive fly lines.  And that was something I was happy to say goodbye to when I started fishing tenkara.  If you think about it, a tenkara line isn't pulled through guides or reeled in so it won't get a lot of abrasion.  And because you don't strip it in, it won't be piled up at your feet just waiting to be stamped into the mud and gravel. So it makes sense that you wouldn't have to clean it like its fatter cousins.  Matt said he has been fishing a similar prototype line for 2 years and still hasn't had to clean it.
To me, the best applications of this line would be dry fly fishing or stillwater fishing, yet it could be used as an all purpose line.  It just won't fish as deep as a fluorocarbon line.  So I'd say that if an angler had a combo of this floating line and the Rigs fluorocarbon nymph line I recently reviewed, they'd probably be covered for most any situation they'd likely encounter in tenkara.
The line comes in two lengths, 12 ft. and 15 ft. and is available here.